… and it's one from the drugstore to boot, but I will say that this is a liner that's more for veterans and if you're a newbie, you're going to need practice before you get that perfect flick.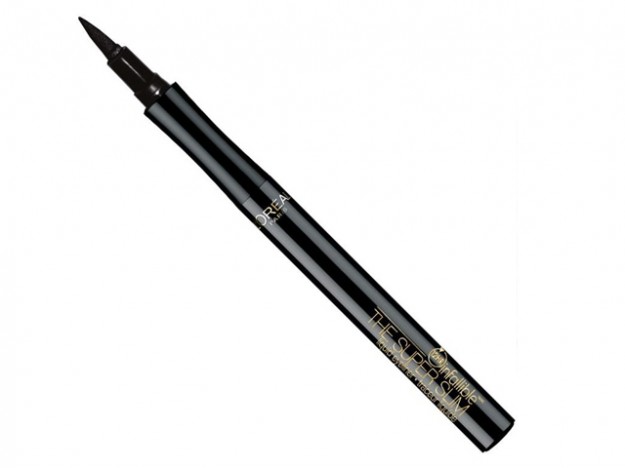 The liner I'm using these days is L'Oreal's Infallible Super Slim 12H liner. It's got a super slim tip that bends very easily and so is not the easiest liner to use because it's hard to get control of the line.
That said, spend some time mastering your technique and you'll be in love with this liner. The small tip lets you get nice and close to the lash line making it seem like you have thicker lashes. It also does not smear and smudge throughout the day, which makes it a must-have for the summer. It also dries seconds after you put it on, so there's no waiting for it to dry.
Although it's long-wearing, this liner is not plasticky in feel, nor does it set to a shiny finish. It's perfectly matte and can look natural or intense.
At the end of the day, this liner comes off easily with just soap and water!
$10.99 at drugstores.