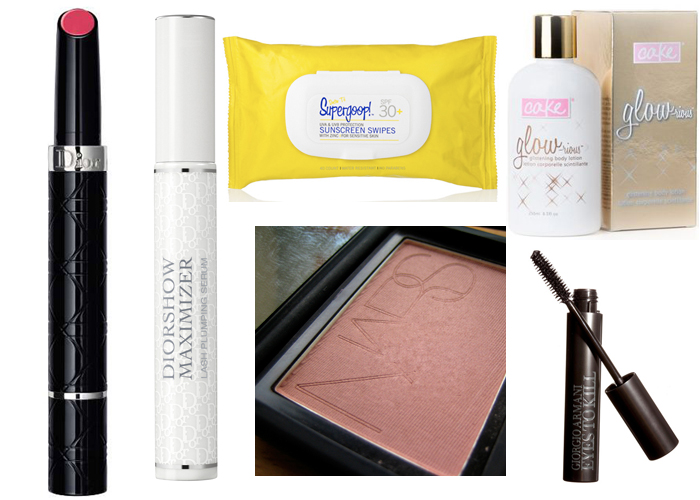 Here are my favourite products right now.  I am using them daily!
Armani Eyes to Kill Mascara.  There are tons of good mascaras in my makeup drawer, but I keep pulling out this one!
Diorshow Maximizer.  It works so it's worth the extra step to use it.
L'Oreal primer.  Also works.  Goodbye oily skin, hello poreless!
Supergoop Sunscreen wipes.  Everyone in my family uses these and friends have been asking where they can get their own.  They're that good.
Dior Serum de Rouge.  I like that it leaves a subtle stain on my lips so I don't have to worry about touching up.
Nars Douceur Blush.  This is the perfect pink hands down.
Vasanti Blush Brush.  Perfect size to contour cheeks.
Cake Glow-rious.  Seriously pretty skin is available in a bottle so why wouldn't I use this?
L'Oreal Professional Sparkling Mist.  This makes my hair look shiny and doesn't weight it down.  I use it on the days that I haven't washed my hair.
So share: what products are in your makeup bag, which ones are you using daily without fail?