If I had to pick my latest must-have item, it would be MAC's Prepped for Glamour eyeshadow and their Just Add Colour lip gloss, both from their Prepped for Colour collection.  The collection is a mini one and the collection was mostly launched to re-introduce some of MAC's skincare products like their new Skin Brightening Serum and their Face Protector bases that contain spf in them.
I suppose the idea is that once you have smoother skin that's free of hyperpigmentation and tans, these colours will look even more great than they actually are.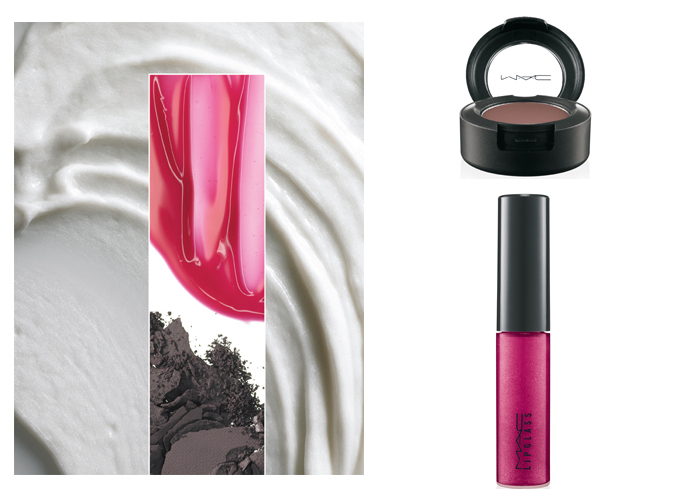 The Prepped For Glamour eyeshadow is a darker version of the famous MAC Satin Taupe eyeshadow.  The image above really does not do justice to it, and it really is a beautiful eyeshadow that you just have to try to love.  The shimmer and beautiful taupe colour is still there, but this shadow is just a little darker than the original.  It's even more great than the Satin Taupe was for a smoky eye and is paired well with a really dark liner.  Punch up the eye with colour, or go easy on the eye and add the bright lip gloss, which I prefer to wear by itself.
The whole collection was out on counters in April, and I'm late in reviewing, but it took a while for me to realize how amazing Prepped for Glamour actually is.  Love this collection!