Good Housekeeping has done a study that tests different anti-aging products.  The great thing about this study is that they test most products for weeks at a time, and do lab tests on skin as well as take consumer feedback into account. They studied more than 90 products in 12 categories, used 820 volunteers, and even took before and after pictures.
Anti-aging claims are everywhere, and it's frustrating to buy a product – often an expensive one – and find that it doesn't perform," says Rosemary Ellis, editor-in-chief of Good Housekeeping.  "We weren't sure if anything we tested would really work—but some did, and the best performers weren't always the most expensive ones." Ellis points out, "In the Good Housekeeping Research Institute, we have the in-house ability to evaluate products based on science and experimentation. So we can make recommendations our readers can really trust."
What I also love is the range of products they have tried.  Everything from Chanel to Olay to Fresh is included in the survey of products, and there are some surprising winners!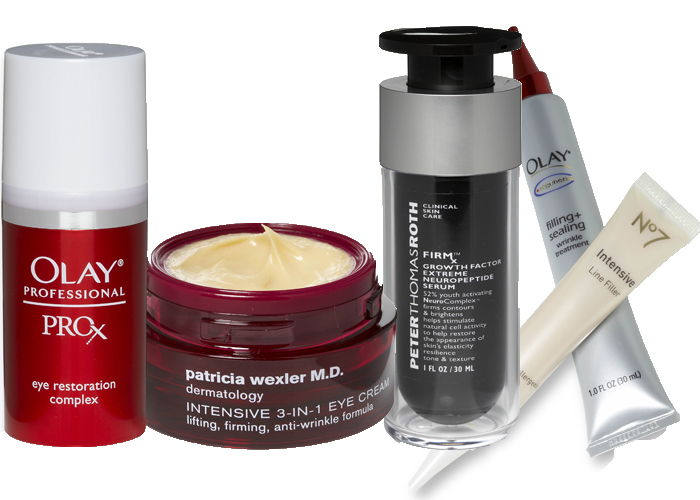 If you're going to be purchasing a firming or any kind of anti-aging product in the near future, then you must read this guide first.
Good Housekeeping's 2010 Anti-Aging Award Winners are:
Best Facial Moisturizer with SPF 15+:
Chanel Ultra Correction Lift Lifting Firming Day Cream SPF 15: $150
Best Eye Cream:
Olay Pro-X Eye Restoration Complex: $42
Best Night Cream (tie):
L'Oréal Paris Advanced RevitaLift Deep-Set Wrinkle Repair Night Creme: $20
Vichy Lift-Activ Retinol HA Night: $42
Best Anti-Aging Serum:
Boots No7 Protect & Perfect Intense Beauty Serum: $23
Best Body Lotion:
Fresh Sugar Açai Age-Delay Body Cream: $65
Best Hand Cream with SPF 15+
Dior Capture Totale Multi-Perfection Hand Repair Creme SPF 15: $56
Best Instant Wrinkle Smoother (tie):
Boots No7 Intensive Line Filler: $18
Olay Regenerist Filling + Sealing Wrinkle Treatment: $19
Best At-Home Peel:
Boots No7 Advanced Renewal Anti-ageing Glycolic Peel Kit: $25
Best Facial Firmer:
Peter Thomas Roth Firmx Growth Factor Extreme Neuropeptide Serum: $150
Best Age-Spot Fader
Roc Multi Correxion Tone Perfecting Treatment: $13.80
Best Instant Redness Reducer:
Clinique Redness Solutions Instant Relief Mineral Powder: $32.50
Best Body Sunscreen with SPF 30+:
Banana Boat Ultra Defense SPF 50 Lotion: $10
For the complete results of Good Housekeeping's Anti-Aging Awards, including the 12 honorable mentions, visit www.goodhousekeeping.com/antiagingtips.