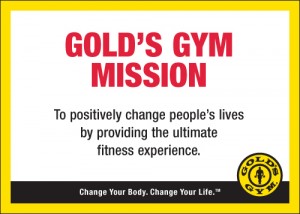 As I continue to update you all on my workout regimen with Bobby, my trainer at Gold's Gym, I thought I would share a particularly delicious recipe.
This recipe came about while I was training with Bobby, and it shows why having a trainer who knows her stuff is so important. Because Bobby is well informed about nutrition and follows a regiment herself so that she's in the best shape ever, she's full of tips about what to eat and how to make it taste good.
So, I was stretching in between sets, and since it was particularly nice out, I was in the mood for a milkshake. I wanted it to be healthy, so I asked Bobby for a recipe.
She told me to mix:
1 cup of almond milk
1 tablespoon of plain cocoa powder (organic if possible)
2 teaspoons of Stevia
Ice
Blend until smooth. The result is a chocolaty icy treat that's really yummy but also super light.
Now, I wanted to skip the Stevia part, and wanted to add some fibre and carbs into the mix so that I could drink the shake for breakfast, so here's my recipe:
1 cup of milk (whichever kind you prefer)
2 tablespoons of cocoa powder
half a banana
1 scoop of protein powder (any flavour will do – the chocolate will likely overpower everything)
1 tablespoon instant coffee (optional, but it does enhance the flavour of the cocoa)
ice
Blend everything until smooth.
My version is ultra creamy and super thick and rich because of the addition of the banana and the protein powder. Notice that I didn't have to add any sugar because the protein powder and banana area already sweet. If I close my eyes, this tastes like a gourmet shake and my version is so chocolaty, that I don't crave too many sweets later in the day. It's also the one breakfast that I look forward to making and don't feel guilty about.
Try these two recipes and let me know what you think!  If you have other easy and healthy recipes to share, leave a comment!