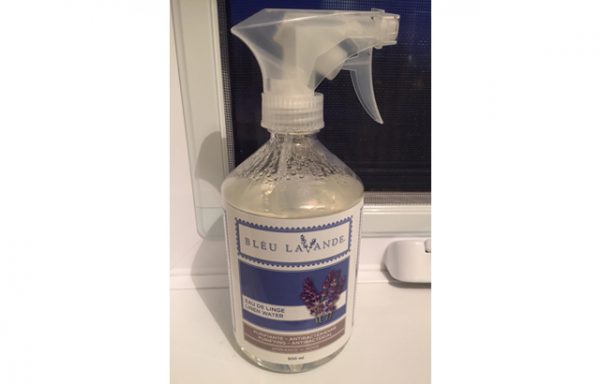 Bleu Lavande is a Canadian company based out of Quebec that rubs a Lavender farm and makes their own lavender products. Besides just soaps and bathbombs, they make everything from toothpaste to laundry detergent, all containing lavender in some way. 
Lavender is known for its soothing and calming properties in the world of aromatherapy, so I had to try out their Linen water.  It's scented with just enough lavender so that it doesn't overpower, but you still smell it as you doze off to sleep.  Non-staining, parabens and synthetics free, it's the most luxurious thing I do to my sheets after washing them. 
$52 for a huge 500 ml bottle online.