Liquid lipsticks are everything I want in lip colour: long-lasting, opaque, and best of all, matte.  To find a colour that's my lips but better?  Well now I'm set.
I've been using Estee Lauder's Pure Color Envy Paint-On Liquid LipColor in Burnt Raisin, and it's the prettiest lipstick ever.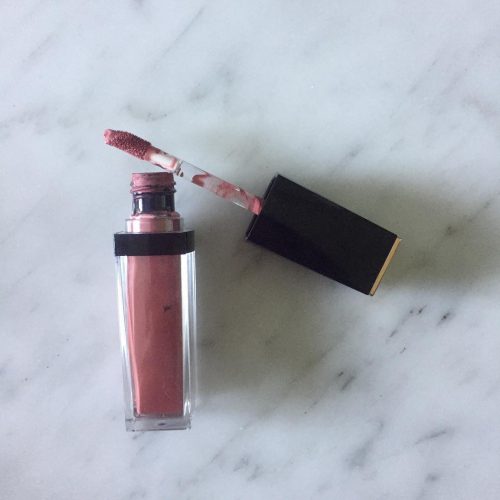 This lipstick is super pigmented and creamy.  It's also very wet, so you literally do have to paint it on with the applicator and then let it set (which it does in a minute) before you do anything with your lips.  The beauty of this formula is that the colour changes a bit the more product you apply.  One coat is the pretty pink you see in the picture above, but a second coat does turn it into more of a grape colour.
My favourite way to use this is to actually just dab it once in the centre of my lips and then blend it out with my fingers.  This makes the edges soft, and the colour looks natural.  With just a dab , I'm sure this is one lippie that's going to last me a long time.
$39 at Estee Lauder counters and online.