Today's makeup is a mix of favourites and me trying to branch out. One of the things I want to do this year is to try more eyeshadow combinations and colours. I hardly ever play with matte eyeshadows but I'm going to try them this year, because you can get a nice natural look that's just as pretty as my usual gold eyeshadow.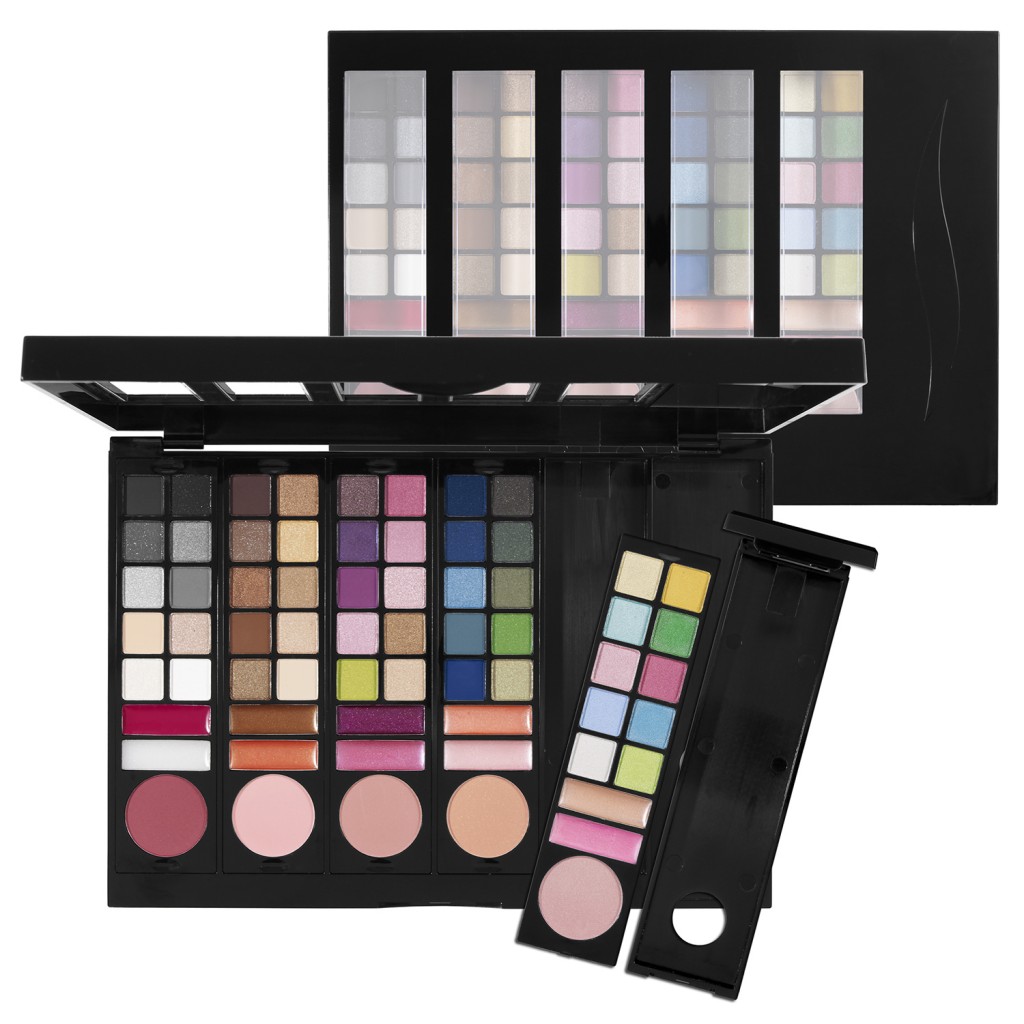 1. Sephora Color Play 5 in 1 Palette – I'm using light matte shadows from this palette and the neutral pink blush. I love this palette for the endless possibilities that are in it and there's a really nice range of colours and finishes.  You all know that I love Sephora's products, and I've had a lot of fun playing with the colours in the palette, but I wouldn't say that these are the best quality shadows.  The shimmery ones in this palette are really frosty and I'm so glad that they come with matte shades so that I can tone them down a little for everyday wear.
2. Benefit Bad Gal Waterproof Eye Pencil in black. I use this almost every single day and it does not come off unless I take it off.
3. Benefit Boiing Concealer in Medium. I have a blemish so I dug this out because it matches my skin tone perfectly and dries to an invisible finish.
4. Prescriptives Flawless Face Primer. I was addicted to this stuff when it first came out, but when I dug out the bottle it turns out that I still have half of it left! A little goes a long way, I guess, and I'm using this to give my skin some extra glow. I mix it with my foundation to make myself a tinted moisturizer.
5. Face Atelier Ultra Foundation Pro. I had forgotten how great this foundation is. It has a light texture but great coverage – I would say that it's a competitor to Armani's Luminous Silk foundation, that's how much I love it! The colour I have is a litttle dark for me (I got it in the summer) but it looks good when I mix it with my primer.
6. Chanel Glossimer in Wild Rose which is a nice nude pink. I'm totally stuck in a lip gloss rut right now and need something new to pick me up, but until I find that, this will suffice.
7. Nails have Zoya's Freja which is a pretty pewter colour. Sparitual base and top coat with it.
Share in the comments: what makeup are you wearing today?