…sooo with all the masks and moisturizers I've been featuring, I figured it's time to share what I'm using all the time on a day to day basis. 
I've said that my skin keeps feeling dry and it got to the point where it broke out a few weeks ago because it just needed some TLC.  I quit using everything else, and applied some good old-fashion organic cold-pressed coconut oil to my face and the breakouts cleared up in a day!  My skin still felt dry to the touch (oily but dry if that makes any sense), but after three days, it was back to its own healthy self!
So now, I'm back to using my retinols, glycolics, and my trusty on a daily basis.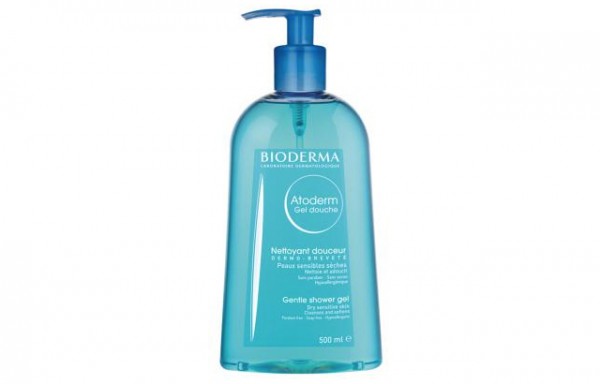 In the morning, I first wash with Bioderma Atoderm gentle shower gel.  It comes in a huge 500 ml bottle and I've barely made a dent in it.  Then I apply the Vitamin C, let it sink in for a few minutes, and then apply the coconut oil on top.  I literally need a tiny amount to cover my whole face and neck.  Sometimes I use my favourite spf lotion on top, Neutrogena's Waterlight Sunscreen.
I let that sink in for a couple of minutes, and then apply Vichy's new Teint Ideal foundation on top.  I use the fluid for combination skin, so it's pretty matte once you apply it, but because of the coconut oil and the bit of shimmer in the foundation, the resulting look is totally dewy. No sunscreen because the foundation is SPF 20 and I'm applying it on my face and neck.  
What I love about the coconut oil is that my makeup goes on so smoothly.  I apply the foundation, and then cream blush, bronzer to contour, and it all just blends in.  Sometimes I add powder on top and sometimes I don't – regardless, it just sinks in and looks natural not cakey.  
At night, I'm using a retinol or glycolic acid again but without the resulting tight feeling on my skin in the morning. I either use the Neutrogena Retinol cream, or Skinceuticals Retinol cream, or a Glycolic 20 lotion.  It's a lot of exfoliating, so a couple times a week I'll take a night off and just use more coconut oil.
My skin just feels comfortable and even if it is dry, I'm again putting the coconut oil on top to keep it healthy.  It's easy enough to do, and my skin is so happy with it. Despite all this coconut oil, my skin isn't looking oilier than usual – my makeup is still on at the end of the day – when I wipe it with a washcloth or a makeup wipe, I can see the foundation!  So contrary to popular opinion, the extra oil won't necessarily get rid of your makeup.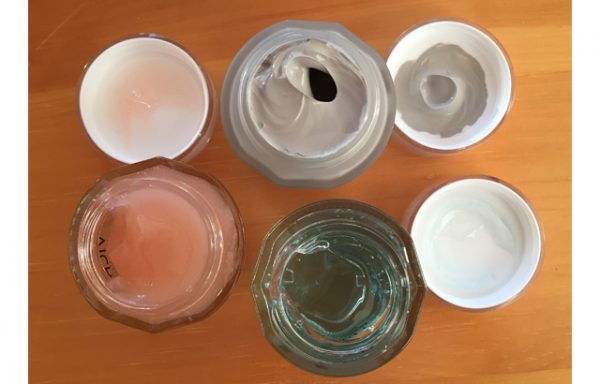 Masks – I do one nearly every night.  Mostly a moisturizing one by Vichy which leaves my face feeling fresh and clean.  Last night I did the clay Vichy mask because I felt as if I was going to break out and that made my skin nice and matte.  It might be a bad thing, but I've applied them on top of my makeup, and then wipe them off with a damp washcloth – effectively taking most of my makeup off in one sweep.  Right before I go to bed, I might wash my face with soap and water again, but sometimes it depends on how tired I am, and I might not.  
So far, my skin seems super happy… 
What do you think of my new routine?