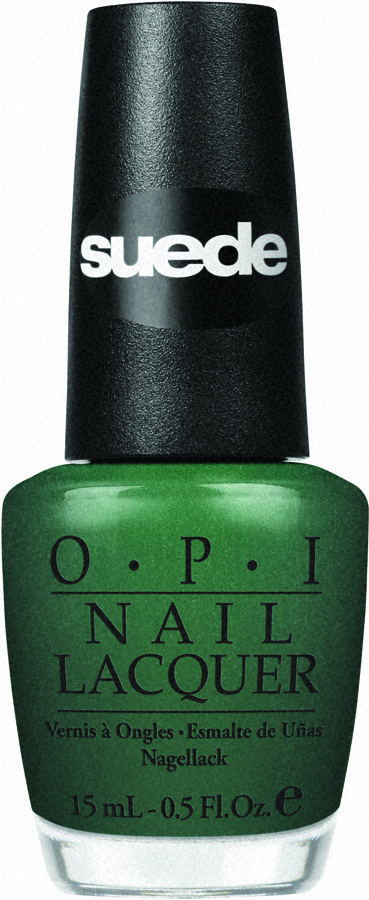 Nail colour of the moment is OPI's Here Today…Aragon Tomorrow in it's new suede formulation.  The colour first came out as part of OPI's Colección de España.  I loved the colour when it first came out because it's such a rich shimmery forest green. The suede finish is a little easier to wear on my skin tone but the suede finish means that the polish doesn't show it's shimmer at all.
Overall it's a fresh colour for spring and is certainly more sober than some of the really bright colours that I've been wearing recently.
I also find that OPI's matte/suede colours wear better than other mattes. I still wear mine with a base coat to protect and treat my nails. In this case it's the Yves Rocher base coat that I'm wearing.