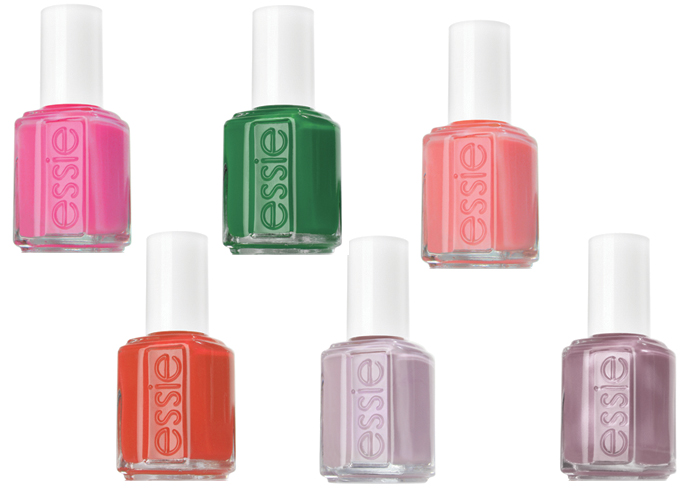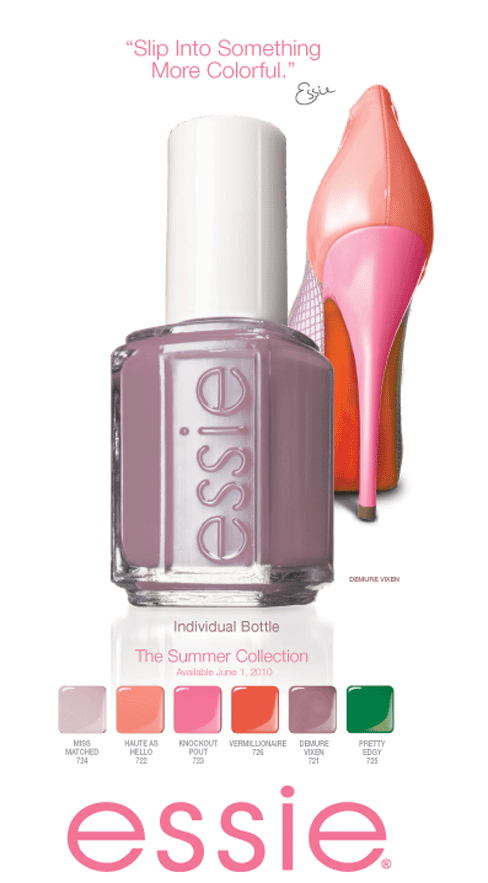 I think I've found my favourite nail colour of the summer – it is Demure Vixin which is part of the Essie Summer 2010 collection. Demure Vixin (bottom right) is the perfect shade of mauve – it has some iridescence to it so it looks more shiny than it really is. It's the perfect almost-nude-but-not-really pastel shade this spring, and I think it's going to be hard for me to stop wearing it.
The other colours in the summer collection are equally pretty! Haute as Hello is definitely a nice pastel coral, and Knockout Pout is that perfect shade of party girl pink. Think Barbie pink and you have the colour down.
As always, I'll let you know that I have best results with Essie if I apply 2 coats of base. If I do that, it stays on just as long as all my regular polishes. Actually, if any of you have polish tips to share with me, then let me know! I would love to try them out for myself.