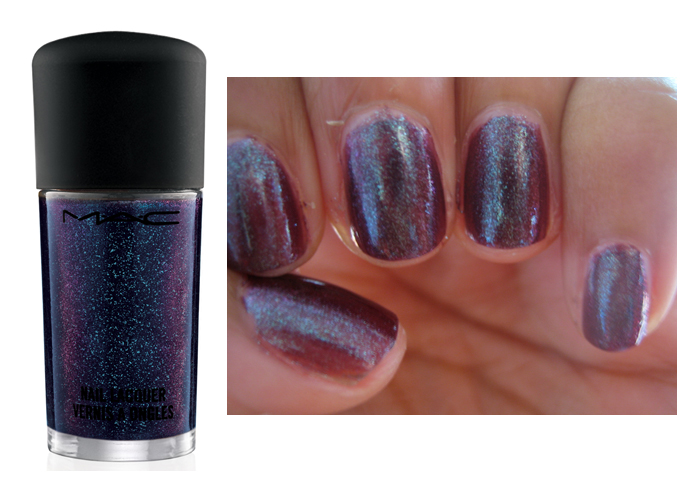 MAC's Formidable nail polish from their Venomous Villains collection sold out first, but it's my least favourite.  This one just doesn't seem to glow like the other two and I think that teal is getting to be a little bit predictable.
The base is a dark burgundy with a teal shimmer mixed in.
What do you guys think?  Is this the one you want to get your hands on?