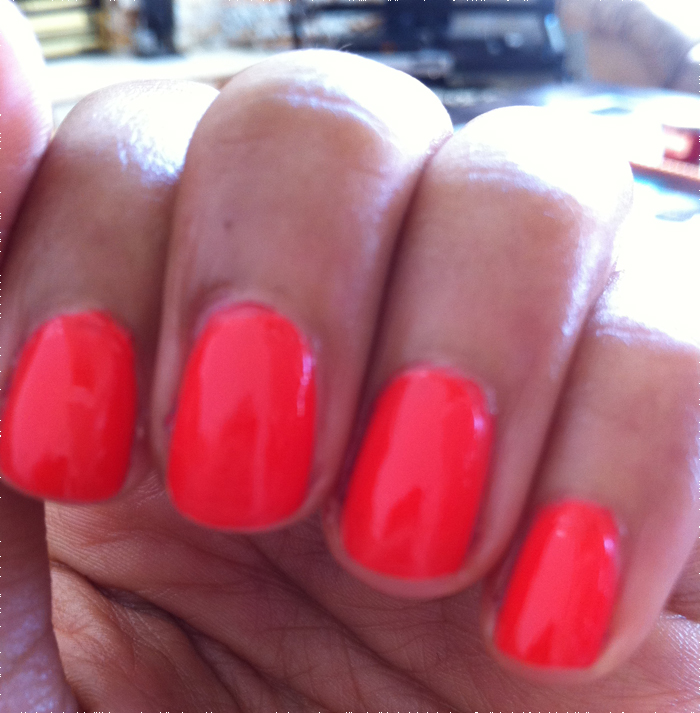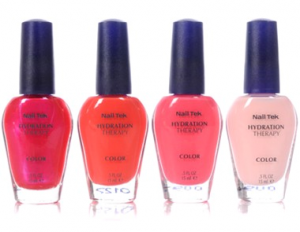 I'm not a fan of Nail Tek's treatment products because you can't layer nail polish on top of them – it just chips off. But their nail polish?  A dream to use.  Seriously, if you're a nail polish fanatic, then you should pick up these polishes because they apply so smoothly and look fantastic on.
I tried Pulse Point this summer and the colour was to die for.  This is a juicy coral that verges on neon without quite getting there.  It wore very well for about a week and then started to chip at the tips a bit.
Nail Tek polishes are available on TheShoppingChannel.com and come in a pack of 4 for $22.50.