Narciso Rouge eau de parfum is the latest on my vanity, and I had to try it after owning the original Narciso Rodriguez perfume years and years ago. It's a scent that I wore so much that I can completely recognize how it smells and I can even recognize when other people are wearing it. It's truly distinctive and a classic because it blends rose notes with a sweeter base. This is a great fall scent.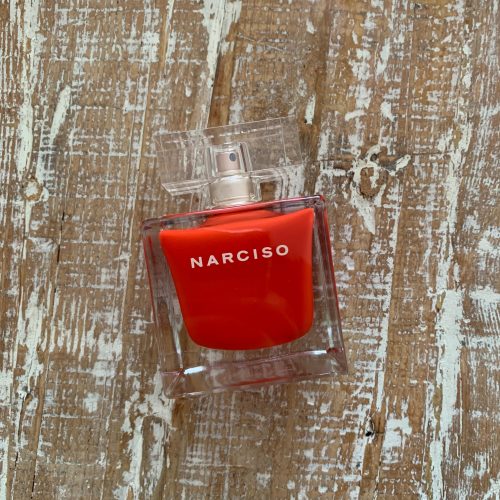 The Narciso Rouge perfume definitely has the same DNA, and on first spritz you can recognize that it's a Narciso Rodriguez perfume. This is definitely a more intense fragrance because it has some real gourmand vanilla notes paired with tonka bean which makes it intensely woody. It also has cedar and musc in the base which makes it smoky but paired with vanilla throughout. If you want others to notice how your smell and what scent you are wearing, then this one is for you.
Available in department stores. $115 for 50ml.