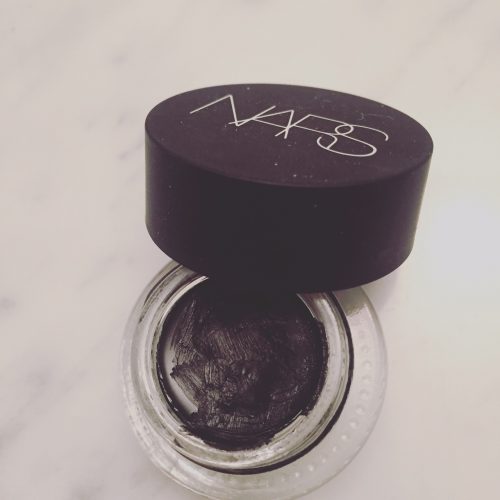 Guys, I'm going KonMarie on my makeup collection and it's so hard.  I have tons of things that don't work for me, and I probably won't ever use, but what if I'm asked to be a Cirque du Soleil makeup artist one day?
I pulled out these Nars paints from 2013, and tried to use them as eyeliners, and even with primer, I found that they smudged a ton.  So they're going to someone who's more handy with eye paints, and I'm using my excess mascara as an eyeliner right now.
Read the full review below.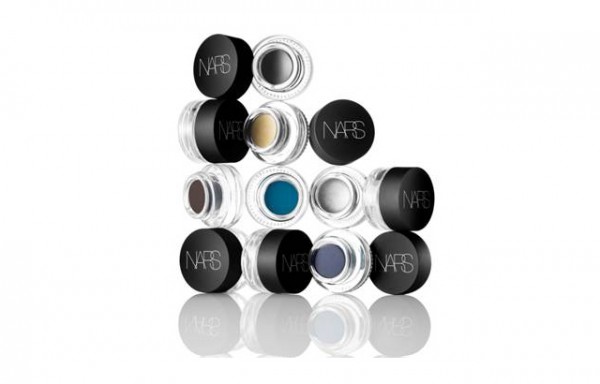 Called Eye Paints, these are not only eyeliners, but can work as eyeshadows also. If you're like me, you probably already have a gel eyeliner in your makeup stash and are wondering how these are different. Can't you use any other gel eyeliner as eyeshadow?
Well, I've been loving Bobbi Brown's Gel Eyeliners recently, and I did try to use those as eyeshadows, but that didn't work out too well.
The Nars Eye Paints are much softer in consistency than most other gel eyeliners and so you can easily blend them on your eyes. The Eye Paints are richly pigmented and so a tiny bit goes a long way or you can really layer these on and get opaque coverage.


I tested Black Valley (matte black), Solomon Islands (matte turquoise), and Interstellar (silver shimmer). All of them were very pigmented, and the black is just the right shade of carbon black. It's not at all blue, or too dark and severe, and is an easy to wear pigmented black (clearly I've experimented with lots of black eyeliners!).
I sometimes like wearing black eyeliner on a bare lid, and I found that this one smudged throughout the day if I did that. I do have oily eyelids, and that definitely had an effect. It's best if you wear this with powder shadow or an eyeshadow base and then it will last the whole day.
If you're interested in wearing these as a shadow, you could use your fingers to apply but I found that made it difficult to control exactly where the pigment started and stopped. Instead, use either a fluffy brush to apply a sheer layer, or a concealer brush to pack it on more thickly. The pigment sets quickly so it's best to work as fast as possible when applying the shadow .
Check out how Nars creates a smoky eye with these pigments using a fluffy brush to apply a dark coloured Eye Paint:
And this his how you would use a concealer brush:
They are $29 each. Nars also came out with a new Angled Eyeliner brush ($30) which is the best kind to use with gel liners.
Available at all NARS retailers (The Bay, Sephora and MURALE locations) and www.narscosmetics.ca.