Every season has its star collection, and this season's is NARS'.  It's making waves because of 3 products that seem to be on everybody's must-have list, and for good reason.  They are new colours that are staples.  How often does that happen.
The first is the Douceur blush.  It's described as a pinky-brown and that's pretty accurate.  Think of it as a very nude flush.  Surprisingly, I didn't have anything like it already, and you probably don't either, but it's an amazing colour.  For the first time, NARS has put its own logo on something, and it fades after a few uses.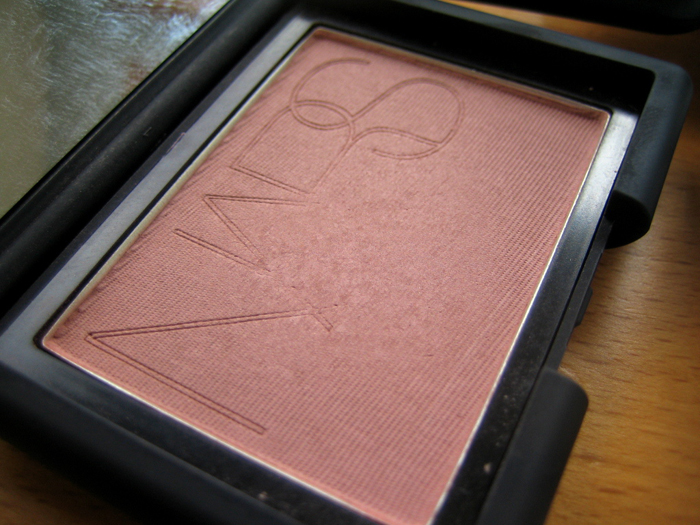 Another amazing colour is the Daphne eyeshadow.  It is a vivid purple colour.  Not eggplant, because that would be too dark.  Think Royal Purple and that is what this is.  I've been using this to line my eyes, and it works so well as a liner.  That's what the dark spot in my picture is: I apply a drop of water, and mix up the colour with my liner brush.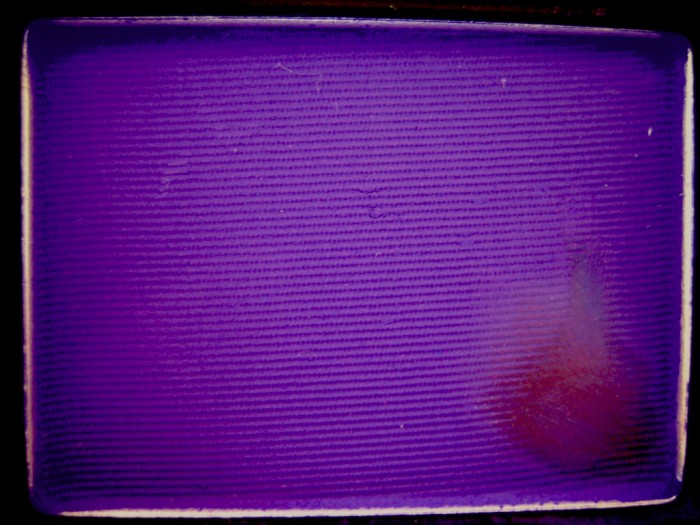 Finally, there's the Rajasthan duo, which has the perfect shade of taupe shadow paired with a dark teal shadow that's intense enough to be a liner.  If I were traveling, this is the duo I would take with me, because I know that it goes with everything.