Here is the image for NARS Holiday collection this year. All in all, the products are good, the look is dramatic, and the only low point is the blush called Sex Appeal (I know, I can't even write the name without rolling my eyes).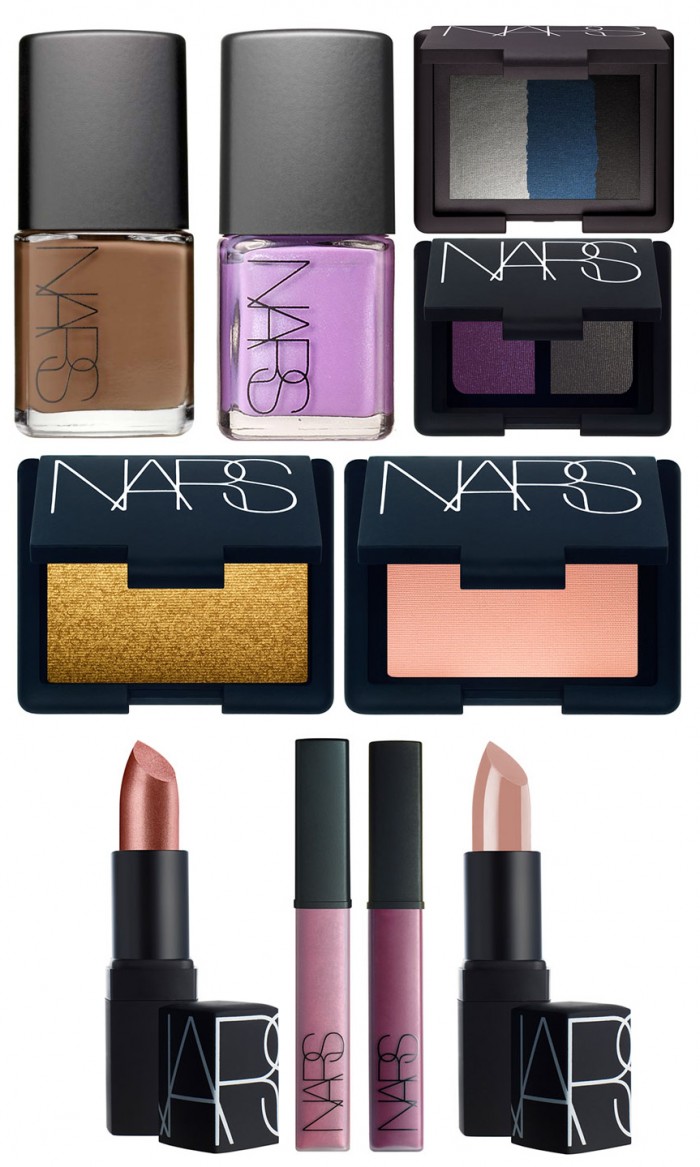 You've seen the polishes, and they are phenomenal, and the eyeshadow duo (called Melusine) is probably one of the most usable ones that's been out in a while. The light violet grey shade would look good on anyone, and the purple is actually perfect in the crease. I also like that they've put a shimmer and a matte in one duo so that you don't have too much shimmer going on.
The lip gloss colours are pretty, but too dramatic for me.
Pick this up at Nars counters everywhere!