I'm a serious Nars fangirl these days, and I'm still using the Impassioned blush that was a part of their Spring 2016 Nouvelle Vogue color collection.  But guess what?  Before Impassioned, I had been using Douceur which came out in 2010 but was limited edition.  Douceur is the most beautiful brownish pink and looks completely natural because it has no shimmer.
Impassioned is described as an orchid pink and it's lighter and more pink than Douceur but also very wearable and natural looking.
Here's my picture of Impassioned and Douceur.  Douceur is in the front and obviously more worn, while Impassioned is behind.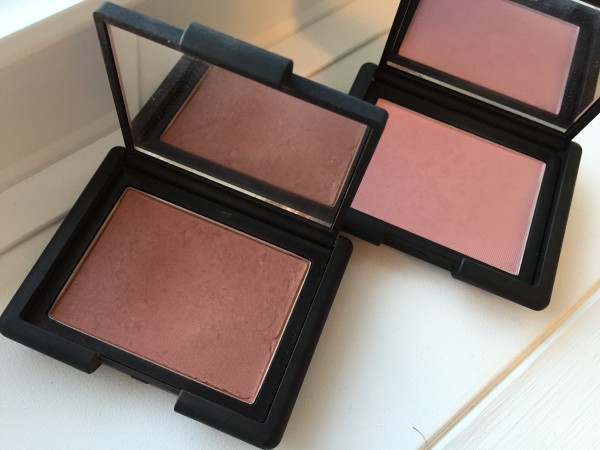 Obviously Douceur was an old favourite and I'm keeping it close, but Impassioned is the new fave and it's the one that I reach for every day.  The winning thing about them both is that there's no shimmer and they're not very pigmented which makes it very easy to blend them so that they look natural.  You can really control how much and where you apply when the powder is not too pigmented.  I actually pat on the blush (with the brush) and then blend so that I control exactly how much I get and where.
Impassioned is $38 and is permanent to the Nars blush family!