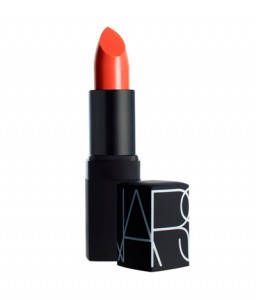 Orange lippies are the colours to go for if you want to update your look this summer, and you can do no wrong with Nars' Love Devotion. This is an uber sheer glossy orange, that mixes with your natural lip colour (because it's that sheer) and gives you a pretty bright summer lip. It's the nicest shade of orange I've seen this summer and I insist on wearing it everywhere.
For parties, I'm topping this with a gloss to give me some oomph, and this is certainly going well with the coral blush that I've been wearing non-stop.
Get this at your local Nars counter. Holt's also has a promo wherein you can sample the Nars Orgasm Illuminator.