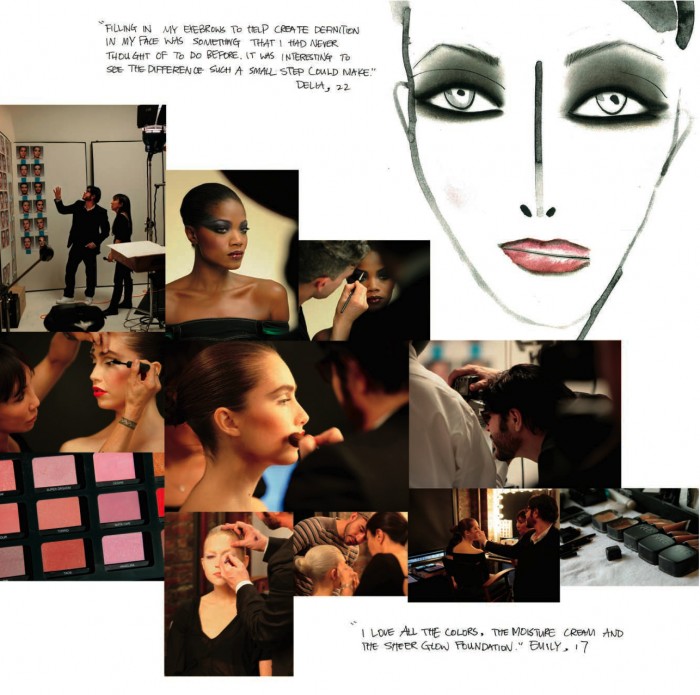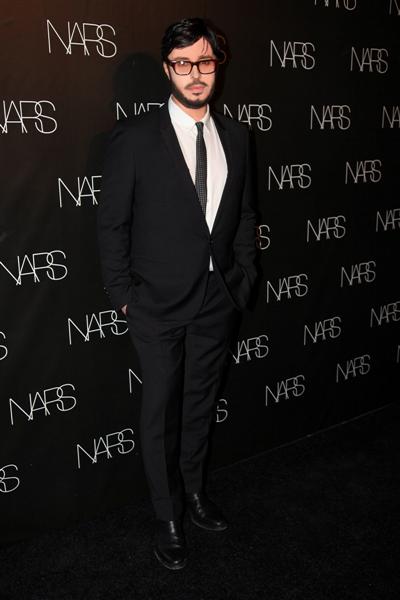 Legendary makeup artist, Francois Nars, launched his new book last week, titled Make Up Your Mind: Express Yourself.  Retailing for $50 this book takes real people (really!) and infuses them with glamour through the application of makeup.  When I say that these people are real, I mean it.  They aren't models with super high cheek bones, full lips, and naturally lush lashes.  They are like you and me: they have nice features, and some that need enhancement, while others just need a touch of the expert hand.
The best part of this book is that Francois Nars tells you exactly which products he's used to do the make overs and all the products are available at your local NARS counter.  It's pretty fab.
The formatting of the book is very well thought out and really makes it stand out from other how-to manuals that are out there:
"The "before" and "after" images are identical in size, making it easy for the reader to compare the faces and see how the result was achieved. Transparent acetate overlays on the "after" images provide specific products and techniques. To lend a more personal touch, the overlays include hand-written notes from François. The goal is for the reader to study the "before" and "after" looks, then place the transparent page on the  "after" image to see exactly how the transformation was created, what makeup was applied and which techniques were used."
In Canada, the book is available at Holt Renfrew and retails for $50.  It is a must-have for any makeup lover, or for anyone who wants to get better at doing makeup.
I don't have the book, but here are a couple of before and afters from it and they are impressive.  Just these pictures had me going through my Nars stash to see if I could do some of the looks myself. …I can't, but it's definitely upped my game a bit.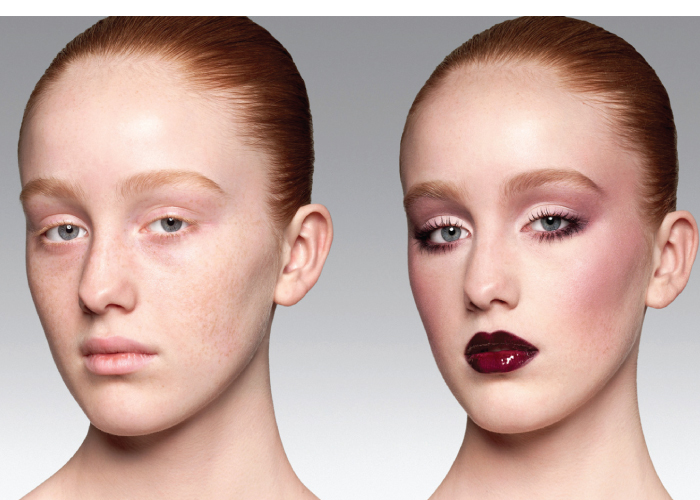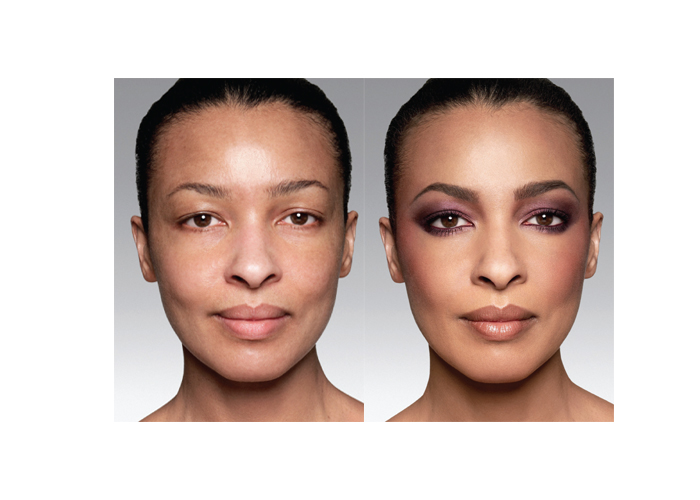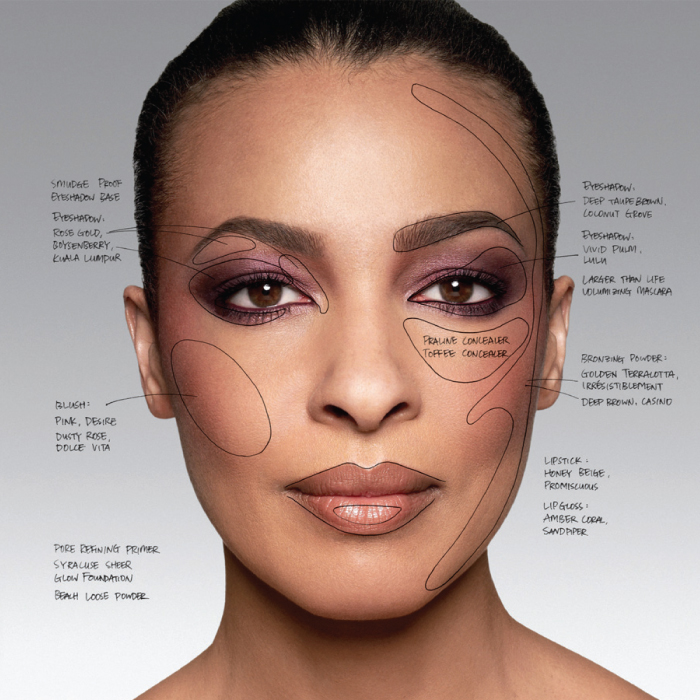 And finally, Francois Nars leaves us with some words of advice which I love:
"Regardless of what look you are trying to achieve, less is more.
Always go for transparency no matter what—even with very
intense colors. "