I usually don't take that much interest in the makeup from Fashion Weeks, but this year is different. There are a ton of looks that are so beautiful and wearable and good for next spring and right now.
In particular: what Nars did at Naeem Kahn.
Kahn's inspiration was a sophisticated Spanish woman, and the makeup is also sophisticated. Eyebrows are the starting point, so you should start growing yours out now, if you haven't already.
James Boehmer, the key makeup artist said:
"The starting point for the makeup was the Ava Gardner inspired eyebrow. With the bold, graphic eye, but not-so-bold lip, the makeup is reminiscent of Ursula Andress," said James Boehmer, NARS Director of Global Artistry. "I wanted to create contrasts between the eye and lip. The skin is very cool – there's no warmth to it, and the eyes are a wash of metallic silver."
Below are the key products used to create the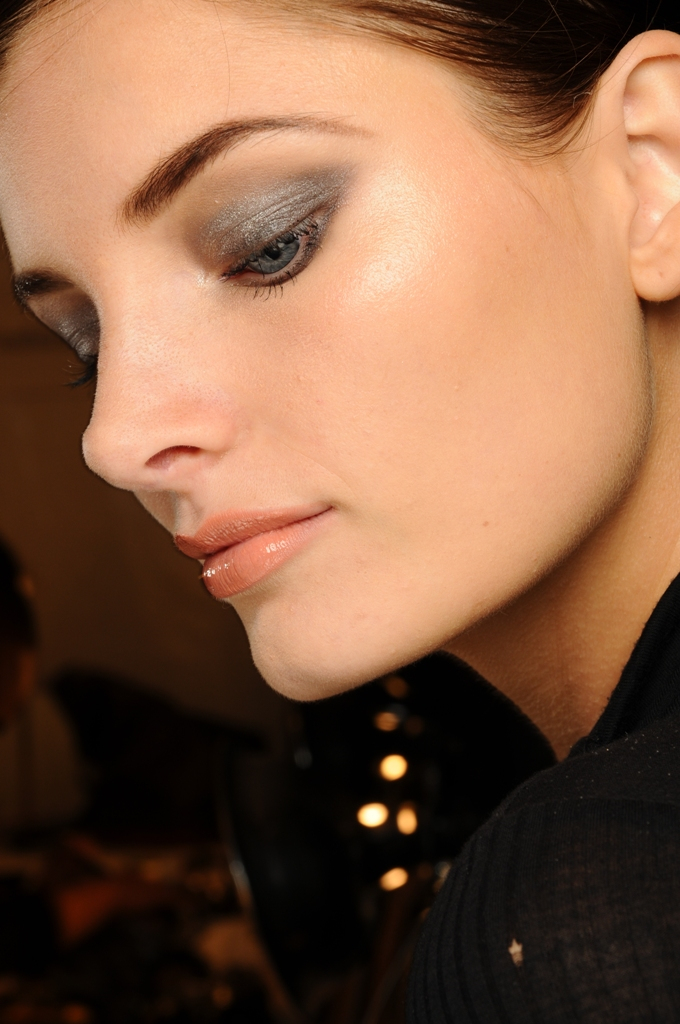 look:
FACE
· Pure Radiant Tinted Moisturizer – new for Spring 2012. For now try a light application of Sheer Glow Foundation.
· Dolce Vita Blush.
EYES
· Black Moon Eyeliner Pencil.
· Lhasa Single Eyeshadow – new for Spring 2012. For now try Ondine Single Eyeshadow.
· Paris Duo Eyeshadow.
· Larger Than Life Volumizing & Lengthening Mascaras.
LIPS
· Fantasia Lip Liner Pencil.
· Bilbao Lipstick – new for Spring 2012. For now, try Pago Pago Lipstick.
· Gold Digger Larger Than Life Lip Gloss. (available at Sephora)