The Nars Monoi Body Glow II oil came out as part of their Tahiti Bronze collection in 2016, and that's how long I've been holding on to this bottle for.  It always seemed too precious to use, so I kept it on a shelf, and then when the shelf had too much stuff on it, I moved it into a box.  Well something as beautiful as this is no good in a box, so what's the point?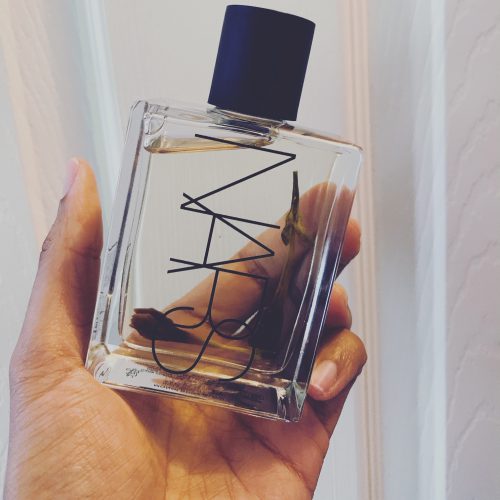 I took it out this week and started using it and that was hard.  I still think that this is too beautiful to use every day.  I mean look: it has a real Tiare flower steeping in the oil, and the scent is a mix of frangipani, ylang ylang, tiare flower, and vanilla.  It's subtle and beautiful, slightly summery and warm but not sweet.
The oil absorbs into your skin quickly and leaves it feeling comfortable.  The oil is just scented enough that you can put the oil on your whole body without feeling like it's too much.
I'm enjoying using it.  Just on parts of my body while the other parts get covered in sunscreen since it's still summer and I'm still out and about.
What I'll do is use up this beautiful oil and then hold on to the bottle.  Because I can do that.
$76 at Nars counters.