It's been a minute since I tried a Nars foundation, and then at Sephora I swatched their latest Natural Radiant Longwear Foundation, and I was reminded of why I love Nars so much.  Not only is the foundation offering variable coverage, but the shade range is awesome.  There are light colours, and the medium/dark shades have perfect yellow, orange, deep tones to them.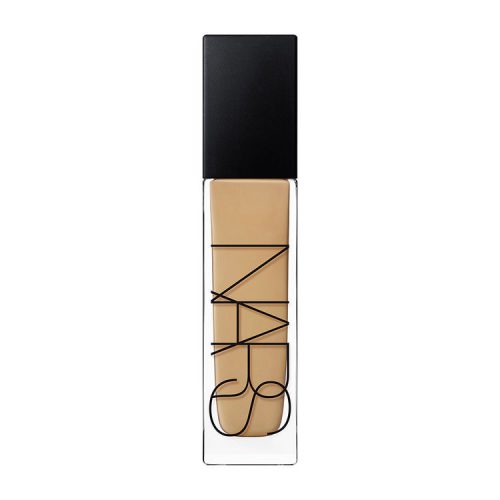 I'm Barcelona in this foundation and even in the dead of winter, it matches the yellow tones in my neck perfectly offering me a seamless foundation experience.
The foundation is a natural finish.  Satiny smooth, slightly light reflective, like well-moisturized skin.  Truly, this is like your skin but better.  I use it heavily on my chin and around my lips where my hyper-pigmentation is more, but sheerly on my cheeks where I want to show my freckles because that makes it look like I'm not wearing a lot of product.
One pump is all I need for my whole face.  The foundation is slightly runny but so pigmented.  The fluid nature lets you blend it out easily, and the level of pigmentation means that you won't get any caking because you're using such a tiny amount of product to really cover.
Truly, if you want an all-day, everyday, all occasion foundation, you can't go wrong with this one.  I've even found that it lasts the whole entire day even on my oily skin.
Pick it up at Nars counters. $60.