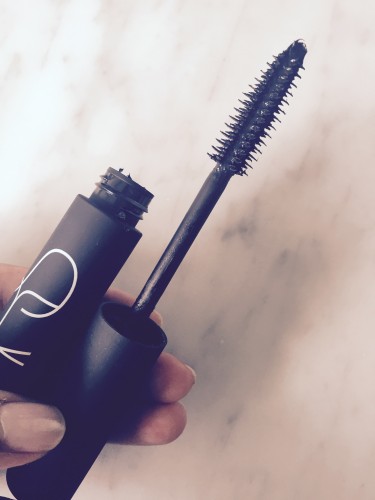 Nars has a new member in the Audacious family and it's a mascara.  New, Nars Audacious mascara is a volumizing formula that layers and layers to give you really intense amazing lashes.
The wand is a little spiky and has over 200 bristles that really catch the lashes and coat them with product.  The wand even has bristles on the very tip so that you can also get to your lower lashes without mascara getting on your face.
The formula is a rich black, not too wet, and sets on the lashes without being clumpy.  It lasts the whole day without smearing or smudging, and washes off at the end of the day without any flaking either.
Truly, this is now my go-to mascara, and if you're into Nars or mascaras, then this is a must try.
Available in just one colour: Black Moon, which is a rich satin finish black.
Get it at Sephora August 1, and September 1 at all other retailers.
$34.