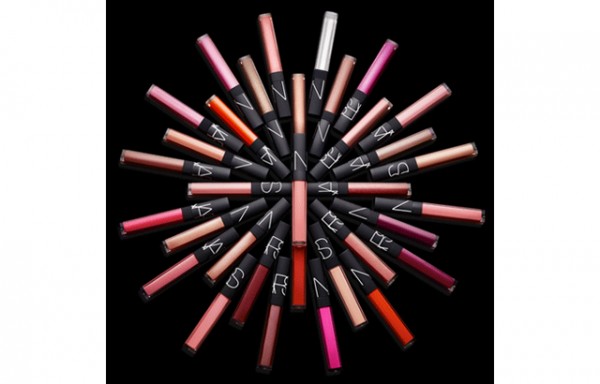 Nars lipgloss has truly been one of the best on the market. Their lipgloss has always been smooth, moisturizing, and most importantly non-sticky.
But now it's reformulated and promises to be better than ever. The good news: the gloss is shinier, and longer-lasting but still moisturizing and still not sticky.
$29; available on Nars.com or at Nars counters.
Nars brought the gloss out in 23 favourite shades, and introduced 7 new ones!
Here are the shades:
 SALAMANCA (NEW) Pink flamingo
ETERNAL RED (NEW) Bright orange-red
QUITO (NEW) Bright strawberry pink
PRISCILLA (NEW) Shocking pink
SIXTIES FAN (NEW) Pomegranate
ISTRIA (NEW) Pink glacé
TASMANIA (NEW) Pink cantaloupe
TRIPLE X Clear, super-shiny, ultra-wet gloss
SWEET DREAMS Pink grapefruit with sugary shimmer
SCANDAL Sheer crushed cherry
STELLA Muted Raspberry
TURKISH DELIGHT Pink sherbet
CHIHUAHUA Sheer guava
GIZA Sheer nectar
ORGASM Peachy pink with shimmer
STOLEN KISSES Sparkling caramel pink
SUPER ORGASM Peachy pink with gold glitter
RISKY BUSINESS Warm raspberry
STRIPTEASE Candlelight nude
DOLCE VITA Sheer dusty rose
GREEK HOLIDAY Sparkling pink sand
SUPERVIXEN Sheer sparkling mauve
SWEET REVENGE Sheer pink grapefruit
BELIZE Pink mauve with flecks of gold
OPHELIA Strawberry nectar
EASY LOVER Ultra-sheer hot pink
WONDER Sheer mandarin orange with pink and gold shimmer
ANGELIKA Cotton candy pink with gold particles
MISBEHAVE Sheer cherry red with gold shimmer
ROSE GITANE Sheer sangria