It's summer, so cream foundations have gone to the wayside, and mostly, my focus these days is sunscreen.  That being said, I've been finding that it's kind of nice to atleast powder your face mid-day before stepping out for lunch or to see a friend, and so I've turned back to this powder foundation.  I apply it dry with a big powder brush and just tap tap tap it over my face, concentrating on the nose, forehead, and chin.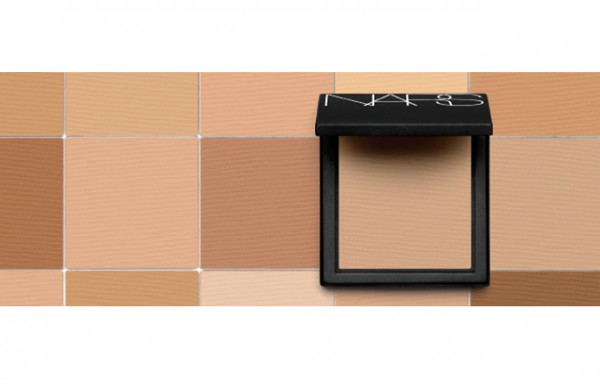 The latest in powder technology means that you can get light to full coverage from a powder while still looking like you're wearing little to no makeup. The latest powder foundations are not cakey and although they have no shimmer, they have pearlescent particles that reflect light in a natural dull way instead of a bright and shiny way. Thus, skin looks like skin even when you're wearing powder foundation.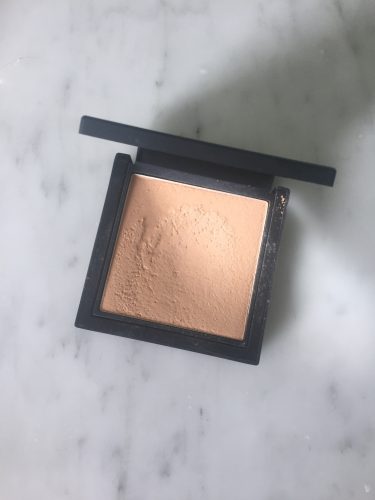 That's why I love Nars'sAll Day Luminous Powder foundation. You can wear it dry for a luminous finish, or damp for a more matte finish. Either way, the coverage is light to medium and buildable. Best of all, it look so natural.
The foundation comes in 13 shades
Siberia
Light with neutral balance of pink and Medium
yellow undertones
Mont Blanc
Light with pink undertones
Deauville
Light with a neutral balance of pink and
yellow undertones
Fiji
Light with yellow undertones
Punjab
Medium with golden, peachy undertones
Vallauris
Medium with pink undertone
Santa Fe
Medium with peachy undertones
Stromboli
Medium with olive undertones
Barcelona
Medium with golden, peachy undertones
Syracuse
Medium-dark with brown undertones
Tahoe
Medium-dark with caramel undertones
Cadiz
Medium-dark with caramel and red undertones
Macao
Medium-dark with yellow undertones
I found that Barcelona wore a little lighter than it normally does, so it's nice to test these out before purchasing.  Barcelona is more of a winter colour for me than a summer colour.  The staying power is amazing, especially if you have oily skin like I do, but you will need touch-ups after 4 hours or so.  Easy enough to do and pretty typical of most foundations, at least for me.
If you have dry skin, this foundation may still be for you because it does look super natural and not as dry as most powder foundations.  The benefit is also that you can apply it damp which means that it goes over especially dry areas a little more smoothly.  It's actually a fantastic foundation for layering on after sunscreen or moisturizer.
This foundation also has SPF 25 and has ingredients that help cell turnover, which then helps reduce hyperpigmentation and fine lines.  It is fragrance, oil, alcohol, and talc free.
Pick it up at Nars counters now for $55.