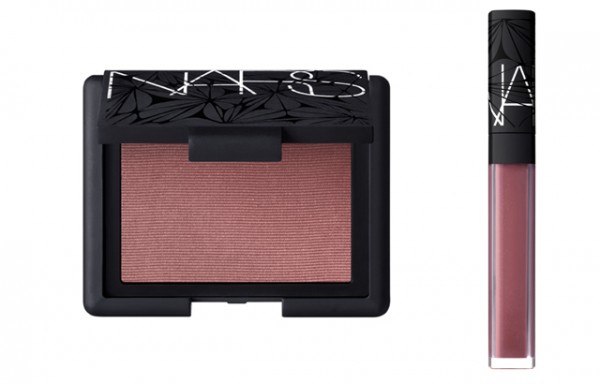 No doubt, you're almost ready for your NYE even if you're just doing something low-key.  Makeup is sometimes last on the list, and if you're hitting the makeup counters, you need to check out Nars' Holiday collection for the season.
In particular, check out the Almeria blush and the Corsica lipgloss.  If you're a fan of my-lips-but-better berry tones, then the Corsica gloss is perfect.  It has some shimmer in it so it makes lips look nice and plump, while the Almera blush is a berry tone that pairs perfect and goes well with almost any skin tone.
Both are easy to wear with either neutral eyes or smoky eyes, so you won't have to second guess your makeup.
And speaking of eyes, Nars has it covered there too.  With Gabon eyeshadow (a smoky green) or Opal Coast  eyeshadow (an opal), you can go smoky or light.
Check out the entire collection on counters now.