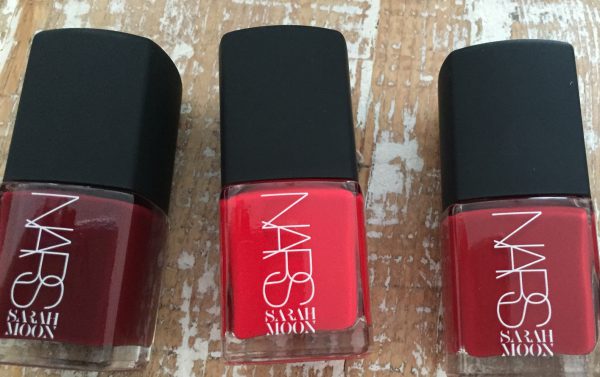 This trio of red polishes is part of the Sarah Moon x Nars collection – one that focuses heavily on lots of red and pretty dramatic makeup on the whole.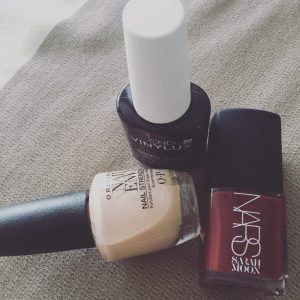 I loved wearing these polishes – they applied so smoothly and gave me almost full coverage with one swipe.  They were already shiny, but with a top coat, even more so. 
Check out this image of the brightest of the bunch – Flon Flons. 
The other colours are La Dame En Noir and Never Tamed.  This is one day after application but you can see how amazingly shiny this polish is. 
$25 each.