Here is a shot of Nars Spring 2010 makeup collection.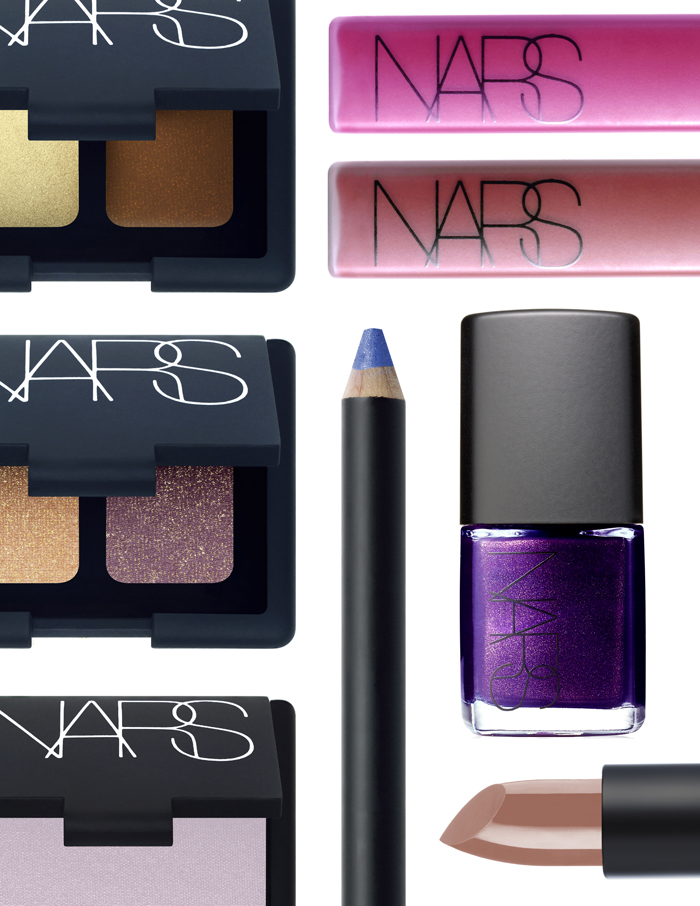 I have not tried any of the products yet, but I'm already smitten with the bright pink gloss, Easy Lover, and the Kuala Lumpur Eyeshadow duo (it's the one with the golden purple in it).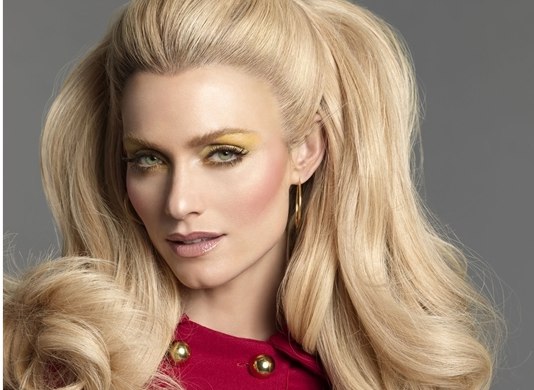 The campaign features Amber Valletta as the model, and truth be told, I am not digging the yellow eyeshadow all the way up to the brows – it is just too obviously '80's for me to love it, but the nude cheeks and lip look amazing!
I was just at the Nars counter this weekend with a friend, and I couldn't help but noticing that most of their glosses are in fairly neutral (and sometimes boring) colours. If you're looking for a nude pink or a golden beige Nars gives you many options, but I wanted a pigmented bright cream, and there was nothing for me to choose from. This collection is clearly changing that, and the glosses are what I'll be lining up at the counter for.
What about you – will you be getting anything from this collection? Anyone feeling the '80's inspired purple nail colour?