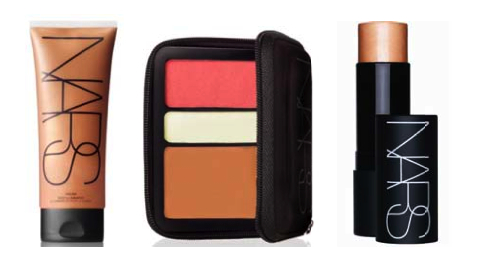 The Laguna Collection is not an official Nars Summer 2011 collection – I'll post about that later, but this collection is absolutely perfect for the summer!
It takes off on the cult favourite Laguna bronzer and offers it in new incarnations.
The newest product is the Laguna Body Illuminator ($52).  This is a golden bronze cream that can be used on the face or the body.  It's sheer and lightweight and in a gel formulation so I do believe that it doesn't come off until you rub it off vigorously.  It would be wonderful on the arms and legs this summer.  A big bottle should last through the entire summer!
The Laguna bronzer is also available in a multiple now ($46).  Honestly, I love this cream to powder formula and if I were going on vacation, I'd take this with me because it's small enough to toss into a makeup bag and you can rub it on all over your body.
Finally, there's the Orgasm, Albatross, Laguna Blush/Bronzer trio ($58).  This is everything you need for your cheeks in one awesome kit.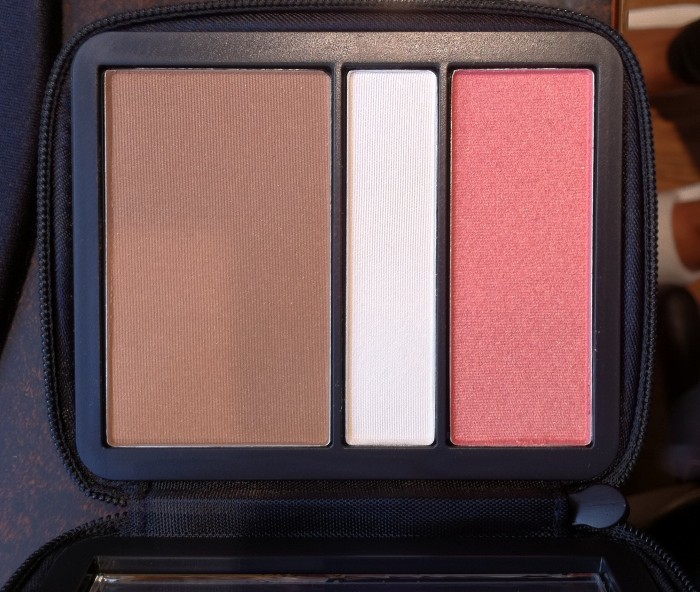 All the products are LE and can be found at The Bay, Holt Renfrew, Sephora, and Murale locations.