The Nars Summer 2011 collection is now out, and it follows the trend of vivid colours for both the eyes and the lips.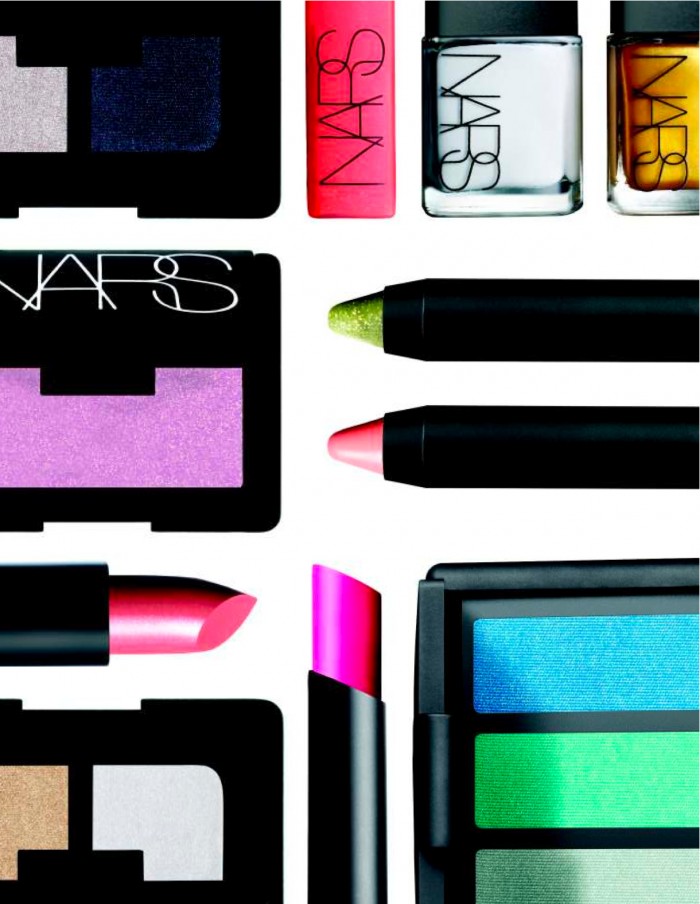 The products available are:
Cap Ferrat Trio Eyeshadow (Limited Edition) $45
Dogon Duo Eyeshadow (Limited Edition) $33
Exotic Dance Duo Eyeshadow (Limited Edition) $33
Queen Soft Touch Shadow Pencil (Limited Edition) $24
Wonder Lip Gloss $24
Bolero Velvet Matte Lip Pencil $24
Carthage Pure Matte Lipstick $25
Mayflower Lipstick $24
New Order Highlighting Blush $27
Écume Nail Polish (Limited Edition) $17
Kismet Nail Polish (Limited Edition) $17
And now for the good part: pictures!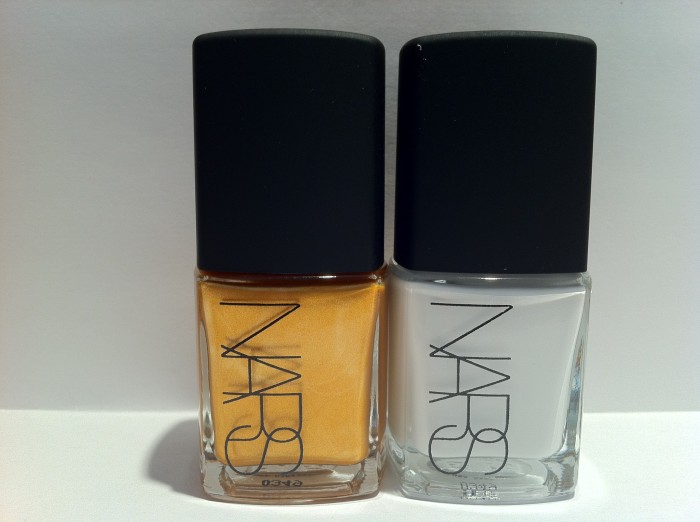 The nail polishes are Ecume which is a creamy opaque white, and Kismet which is a metallic sunflower yellow.  I will be putting up swatches soon!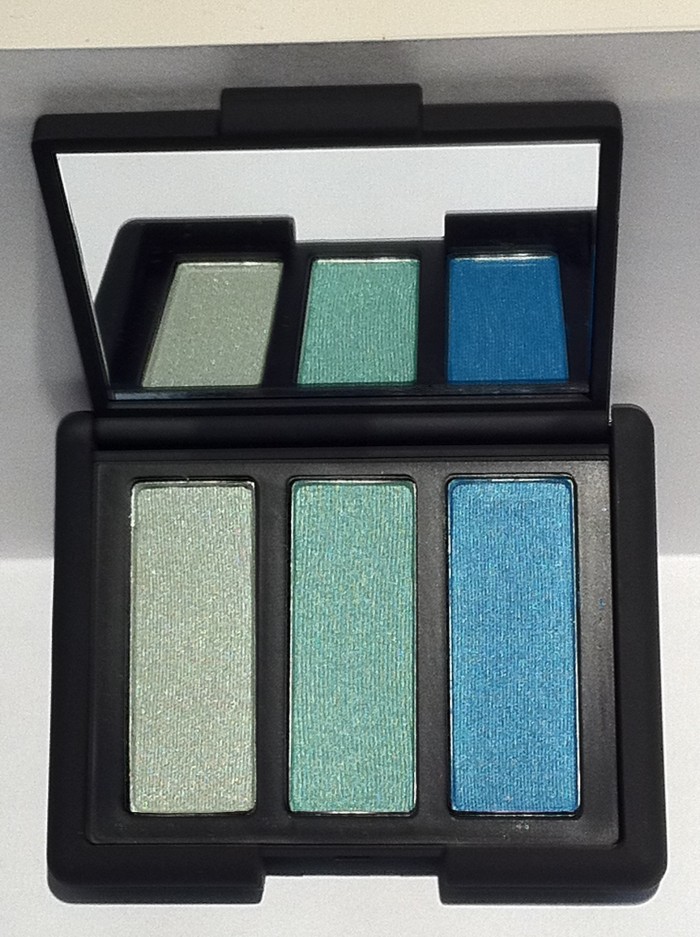 Cap Ferrat is the eyeshadow trio this season.  I like that each colour is separated instead of them all blending together like the trios from the past collections.  I already know that I'll be pairing this with a few outfits this summer!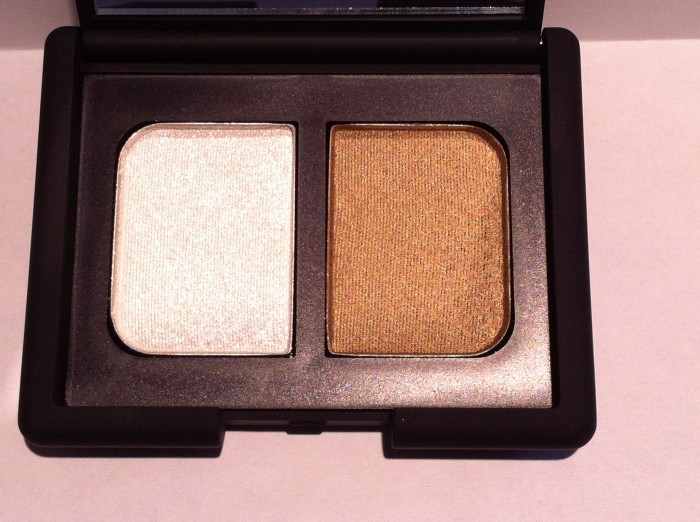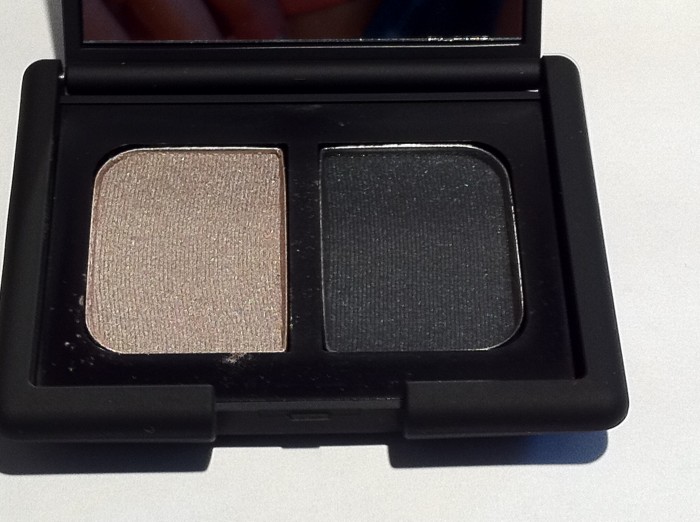 The Exotic Dance is more of a basic duo.  Pick this up only if you don't have a silver and gold shadow in your makeup bag.  The Dogon Duo on the other hand is kind of a must-have for me.  I love the smoky taupe paired with the true charcoal black shadow.  This would make for a great smoky eye, or you could use the black simply to line the eyes.  The taupe has an iridescent green to it, which reminds me of an insect's wings.  It's really pretty when paired with the black.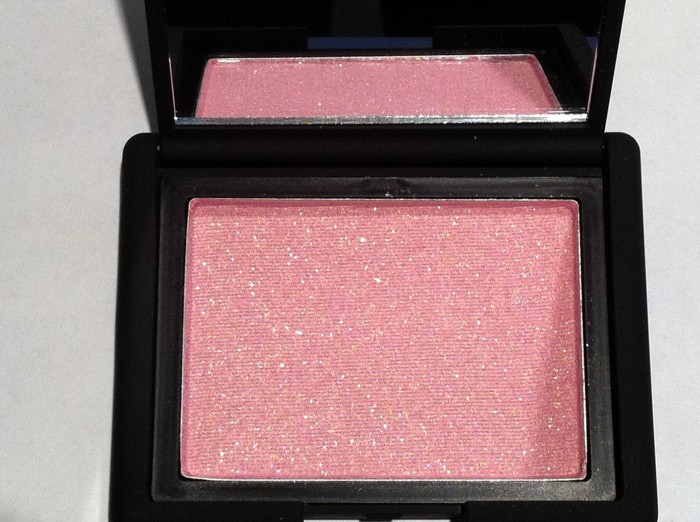 The blush is New Order which is a shimmery sparkly pink.  It is too light for me to wear, but it can be used as a highlighter on top of other blushes.
The lip gloss is Wonder which is a lovely bright sheer mandarin orange.  Put it on top of a pink to get a coral colour or on its own for some brightness. Bolero is the Velvet Matte Lip Pencil and it's a cataloupe colour that would go with any look.
The Velvet Matte Lipstick is Carthage which is a pretty hot pink and Mayflower is the sheer raspberry lipstick.  Mayflower is quite neutral and easy to wear, and so it's also a must-have.