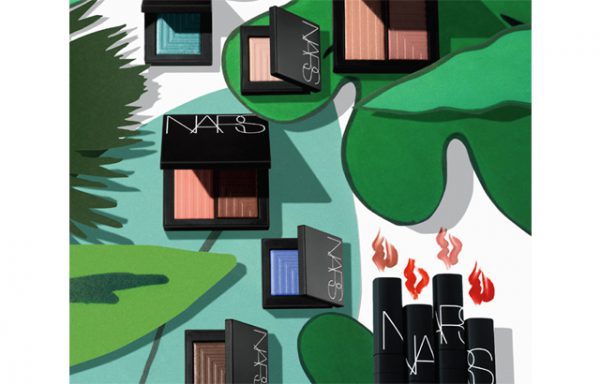 Yep, totally on Team Nars these days. Their products and formulas continue to be easy to use and just what's needed for each season.
The Under Cover collection is new for Summer 2016 and it has some versatile and on-trend shades for eyes, lips, and cheeks.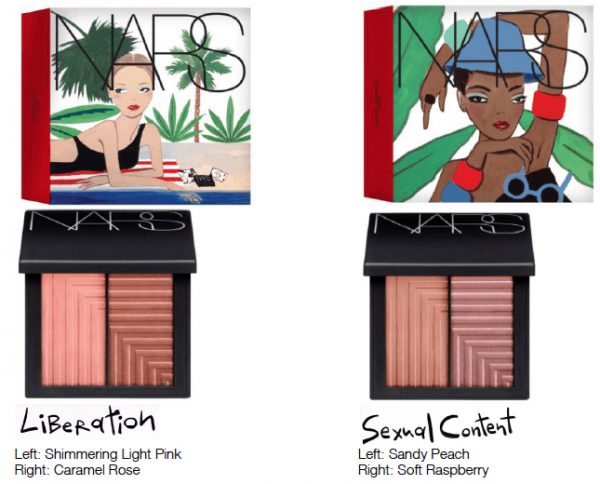 First: two blushes. Liberation and Sexual Content Dual Intensity Blush duos.
I gotta say that I have Liberation and I couldn't get it to work on my skin tone. The lighter shade didn't show up much, and the darker one was too orangy for my already yellow-based skin. If you have more fair skin, these will look great and add warmth and colour.
The eyeshadows have a place in my makeup kit.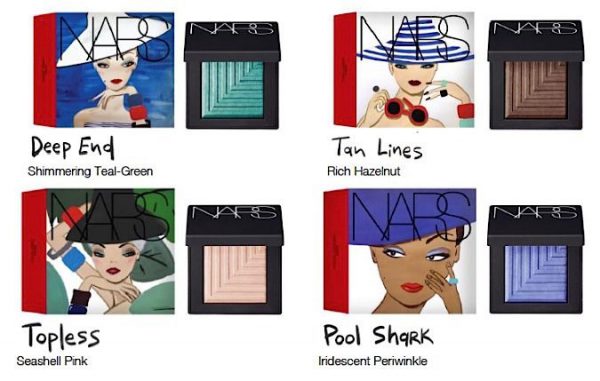 Colours are: Deep End, Pool Shark, Tan Lines, and Topless Dual Intensity eyeshadows.
I have Pool Shark and Tan Lines and I am reaching for them all the time. Tan Lines seems like a dark colour, but it's a pretty cocoa brown that's only slightly darker than my skin tone and makes for a pretty warm smoky eye. Brownish smoky eyes are the way to go these days, so I'm loving it. When I want a bit of a punch I add a tap of Pool Shark to the center and it just brightens everything up. I normally don't reach for blue shadows, but this is such a pretty glitter shade that it's fun to wear even in the daytime.
The Dual Intensity shadow formula is awesome. They are less prone to creasing than other shadows and go on wet or dry. I use them dry in most instances and love to tap them on with just my fingertips.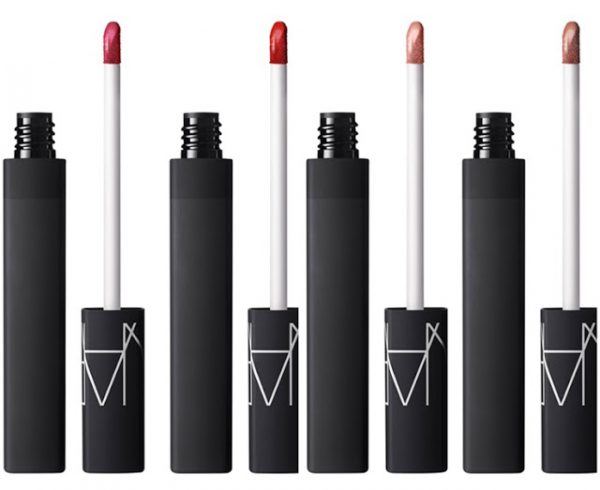 There are four lip products: Members Only, Do Not Disturb, Overheated, Get Dirty.
The lip colours are super pigmented gloss/stains. They wear like melted lipsticks but leave a stain on the lips when they wear off. The nude shades are to die for and definite keepers, but Do Not Disturb is also a pretty orange/red that's perfect for summer nights.
Check out the entire collection online and in stores.