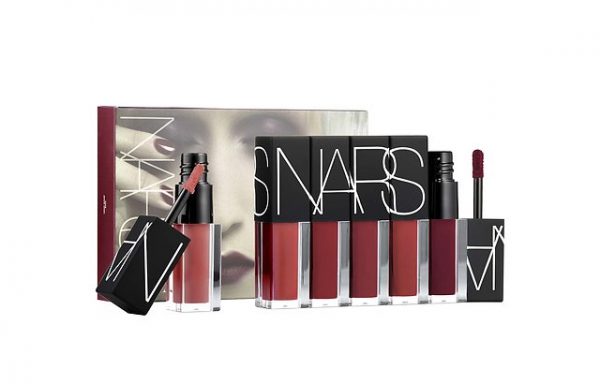 Happy December 1st!  It's almost the holidays and that makes me so excited.  I am looking forward to resting and relaxing away from the grind of it all, and I hope that you're going to get to also. 
Check out what's in my coat pocket right now: Nars Velvet Lip Glide in Bound.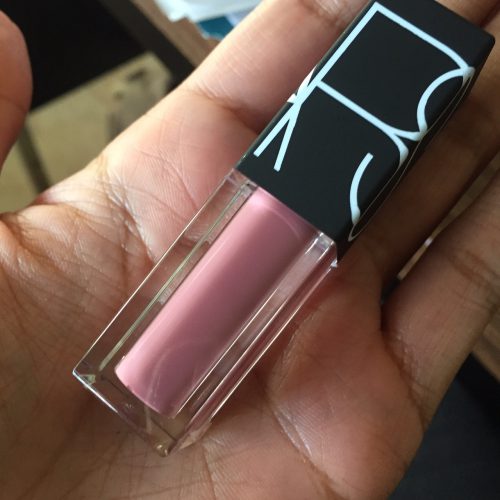 To be honest, it took me a while to figure out what the Nars Velvet Lip Glides were all about.  I thought that they were supposed to be matte, so I got confused when they didn't go on matte and neither did they set to a matte finish. 
But finally, I got it.  This is a fully pigmented gloss that feels smooth on the lips instead of tacky or sticky like regular lip gloss or lip balm. The range of colours is great: there's lots of nude shades, reds, and then darker berries.  
As with everything else, no matter what the formula, nothing matters until you find a colour that you love: in my case, Bound, which is the perfect soft neutral pink that's wearable with literally everything.  It's an apply and go kind of colour that looks so natural.  
Here's a rare but much-needed selfie of me wearing this colour.  Pretty natural and your natural lip colour comes through a bit too.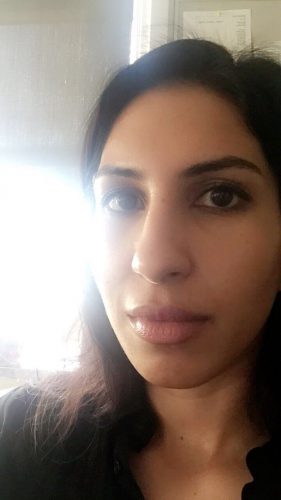 The Velvet Glides are not long-lasting or moisturizing, which is their downfall.  They feel comfortable and smooth but I found that I needed to reapply if I ate or drank something and that's not ideal for a busy day or for situations where there are going to be pictures being taken.
If you want a gloss that's not a gloss, more matte and more smooth and satiny, then this would be perfect.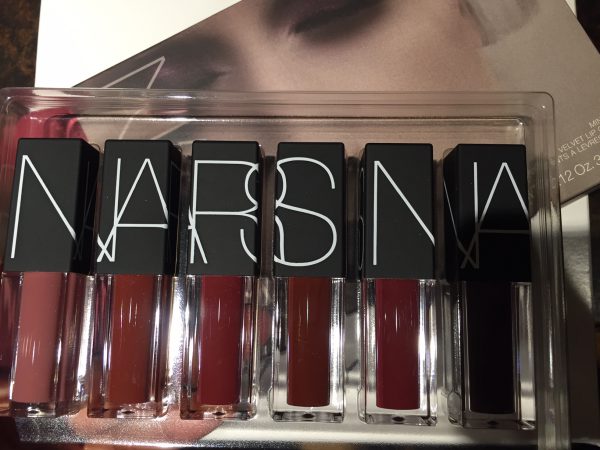 Also, the picture of Bound in my hand is tiny because it came in a gift set.  The Nars x Sarah Moon Mind Game Velvet Lip Glide Set. It's $45 and comes with six colours of the Nars Velvet Lip Glide. It's $59 and perfect if you want to play with some darker colours of the Velvet Lip Glide.  They're the perfect size to take to parties or events.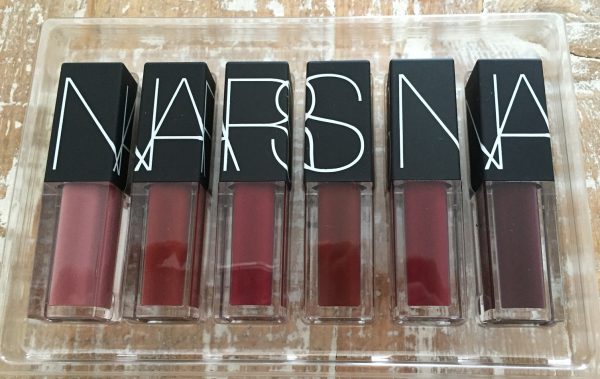 Nars Velvet Lip Glide, and the Nars gift sets are at Nars counters now.