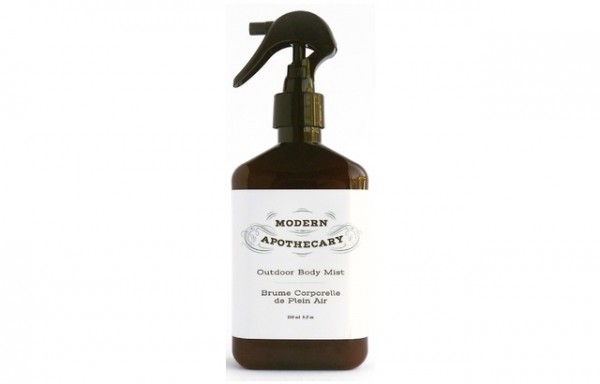 The inclusion of kids into your life is enough to make you go natural with so many products, and today we tackle bug spray.
If I were going into the Amazon forest I wouldn't think twice about using DEET on my whole family, but I'm not as keen to use it for a picnic in the park or summering at the cottage.
It turns out that a whole host of essential oils has been found to be effective in the fight against mosquitos, and those include lavender, citronella, eucalyptus, rosemary, cedar, and mint, but if you're not an essential oil mixologist, it helps to know that you can buy Modern Apothecary's Outdoor Body Mist that has the essential oils already blended for your convenience.
Housed in a hefty glass spray bottle, this not only works, but also looks pretty sitting near your front door.
$12 online or wherever Modern Apothecary products are sold.