I'm totally into makeup that lets your skin shine through while just making you look a little bit more polished and put together.  I also love applying product with my fingertips because I feel that you can blend it in so much better and really get a feel for your skin at the same time.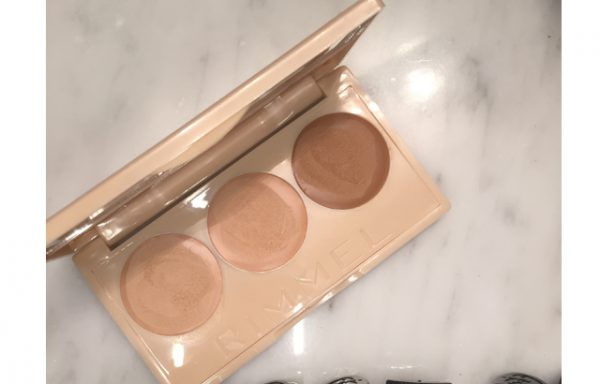 That's why I've been loving the Rimmel Conceal and Contour palette which came out as part of their Insta collection.  This cute little palette has a light shade to highlight, a medium peachy shade to use under the eyes where shadows can be more blue, and a deeper colour to contour.  
I'll start by saying that the contour colour is too brown to really use as a contour and while this palette looks great, there's way too much of the deep brown to ever really be useful.  I apply just a touch on my cheeks and forehead, and I use way more of the highlight and correct colours.  
I have the palette in light/medium and the shades work so well on my skin.  I can just apply them and they just melt in looking totally natural.  The extremely soft quality of these creams might make them prone to creasing, and they're pretty glowy once blended in, but I like to top with powder and I find that they set so nicely and last the whole day.   I use these instead of foundation not on top of it, and I find that they look so much more natural because I'm just applying a little bit of each cream where I need it, not one shade all over.
A couple of months into using it and I'm almost done – you'll see an empty of this soon!
Available at drugstores and mass merchandisers.  $11.98 at Walmart.