LOVEFRESH is a line of bath and body products made in Toronto.  Not only is the packaging impossibly chic, but the products are natural but effective!  Natural shampoos can some times get a bad rap: they don't lather as well, can be greasy or they can strip hair of all moisture, leaving it dry and frizzy.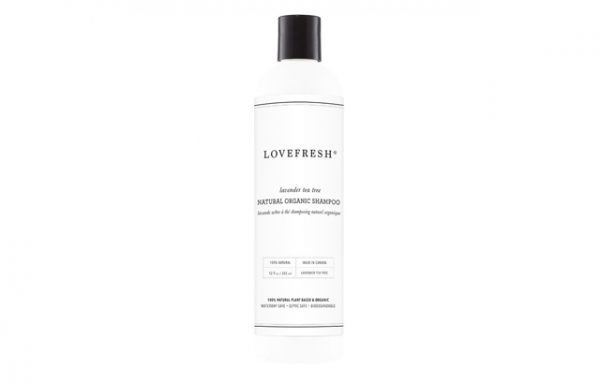 LOVEFRESH Lavender Tea Tree shampoo is none of these.  It has a beautiful, gel-like, aloe vera type texture that feels slippery in your hands but lathers in your hair.  It gets rid of product or build-up, rinses clean but doesn't strip hair of anything.  Truly, the smooth-feel of the shampoo is what keeps me using it and I follow up with my own conditioner.
The best part of this shampoo is that it's going to fit your summer.  Because it's made with all natural ingredients, it's not bad for the environment, so you can lather up wherever you are and not worry about the effect you might have on anything else.
You can get LOVEFRESH online or you can find a retailer near you. $32.