I've been into using Neostrata skincare products since I discovered that there are lots of great skincare ingredients that can make a different on problematic skin, especially skin that has acne on it.
Their Acne Clear line is second-to-none because it contains salicylic acid in it, and now in addition to having a cleanser and toner in the line, there's also a light Treatment Fluid that helps keep pores clear.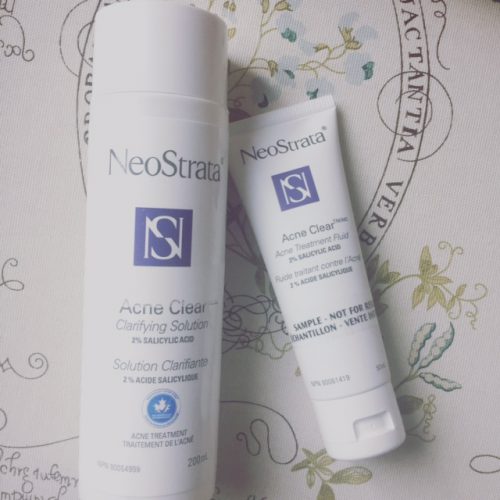 The hero ingredient, salicylic acid, works by cutting through oil and exfoliating from inside the pore.  This makes the ingredient especially powerful and effective for those who have oily skin. It's not as drying as benzoyl peroxide because it works in a different way so if that's something you're interested in then this line is for you.
Pick it up at Shoppers Drug Mart.