I just got back from vacation and I loved using this sunscreen while I was gone. I went through the whole bottle in less than a week because everyone kept reaching for it. I've been using this since 2013 and it's still one of my favourites!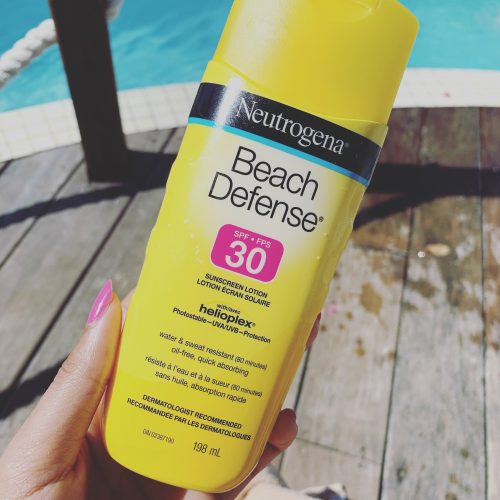 Here's a bulletin about my favourite sunscreen from last summer. Neutrogena Beach Defense sunscreen lotion for the body now comes in SPF 60! I know they say that there's really no value of having an SPF over 30, but I figure that a higher SPF definitely doesn't hurt and so I err on the side of caution.
I absolutely love this lotion and my whole family used it. It is light-weight, oil-free, and quick to absorb. It doesn't leave a white cast on the body so you look normal, and it's even waterproof (although you will have to reapply after sitting in the pool).
Because the formula is so nice, it's a snap to apply and then reapply.
Pick it up at drugstores for $16.96.