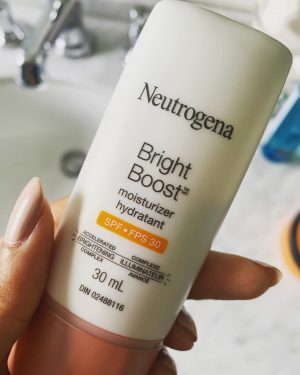 I'm usually not a huge fan of shimmer in my skincare, but this Neutrogena Bright Boost Moisturizer SPF 30 is great.  I love it.  I'm using it on my face, my neck, my chest, and my arms and yes, it is a bit shimmery.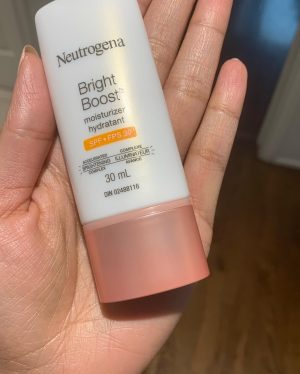 But take a look at the second and third pictures – you can see the shimmer on my hands, but the only way that I could capture this on my hands was to stand directly under an indoor light.  I actually couldn't see it in natural light.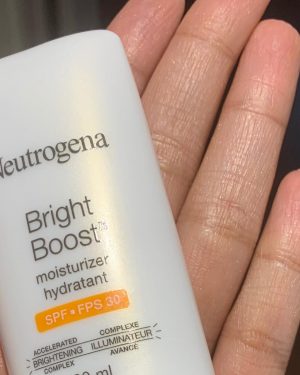 This also makes a great base under makeup – it's moisturizing but I found it to be moisturizing for a sunscreen, if you know what I mean.  If you have dry skin, you will need a real moisturizer or a serum.  If you have oily skin, then you'll find that this feels like a typical sunscreen.  If you want matte skin then this is not for you.
Because it is a chemical sunscreen, it is totally sheer other than the shimmer in it and it really reminded me of the Neutrogena Water-Light sunscreen because it has a light liquid texture. I loved the Water-Light sunscreen, and I've gone through many bottles of it, so this one is a close second but shimmery and a little bit heavier.
$31.99 at drugstores or online.