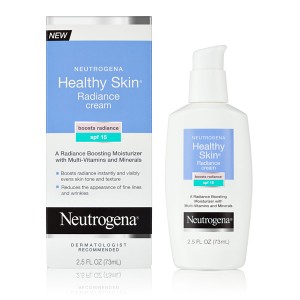 There was a time that I would swear by Neutrogena's Healthy Skin line because when I was still a teenager, it was the only product that gave me really smooth skin.
So, of course, I'm still loyal to the brand, and wanted to check out it's new Radiance Cream with SPF 15.
I have to say that this really is a remarkably ordinary moisturizer, that did not fade spots or make my skin more even-toned.
It did however, provide a nice glow thanks to the tiny amount of shimmer that's in the product.
What makes the cream absolutely worth buying is that although it has an SPF in it, it doesn't show up whitish or go on sticky. Instead, it absorbs into the skin almost immediately and makeup goes on so smoothly thereafter. The cream really is wonderful in that sense, and therefore would work with every skin type.
Get it for $23.79 at drugstores.