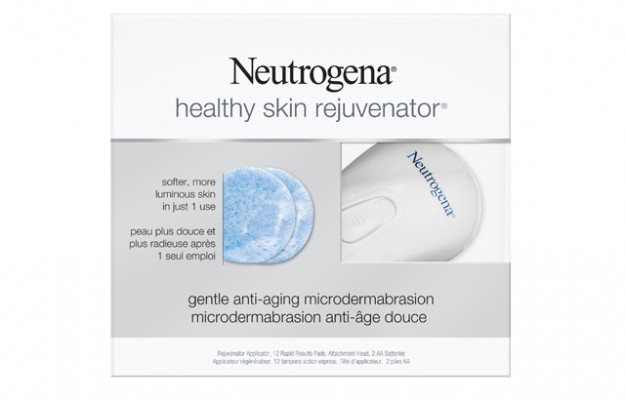 Remember the Neutrogena Wave? Well, if you tried that device and liked it, it's time to upgrade to the Neutrogena Healthy Skin Rejuvenator. The Wave costs about $18, and this product is about $45 at drugstores. The difference is that the Healthy Skin Rejuvenator has 2 vibrating speeds instead of one, and it also comes with pads that are reversible. One side is smooth, while the other one is highly textured so that you can exfoliate your skin with.
The pads are also soaked in cleanser, so when you wet them and rub them on your skin, they cleanse and exfoliate in one step.
After using both products, I have to say that I like the Rejuvenator better because it gives an intense exfoliation taking care of all dry skin. That's definitely something that my skin needs a couple times a week, and so I'm sticking with this. The box comes with 12 pads, which will last you 3 months if you use the system 2-3 times a week. I, for one, find that using it twice a week is more than enough.
Pick it up at drugstores.