When the weather gets colder, it's important to switch to something that's going to be more hydrating and comforting on the skin.  That's when I start adding in the Neutrogena Hydro Boost line into my skincare routine.
In the centre below is the new exfoliating cleanser.  It's hydrating but with little beads in it so that it mildly exfoliates the skin.  The cleanser base itself is foaming so this is great to use as a second step to wash away any kind of residue from your first step of cleansing.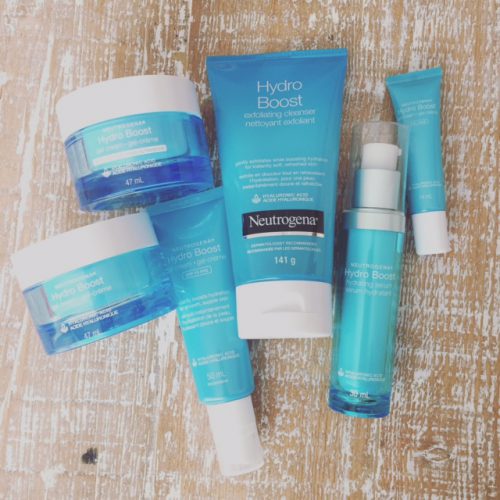 The entire line includes a hydrating gel, a cream-gel, a daytime SPF 15 gel, an eye cream, and a serum.  The key ingredient is hyaluronic acid which is light and non-greasy, which makes it perfect for oily or combination skin.
Available at drugstores and mass merchandisers.