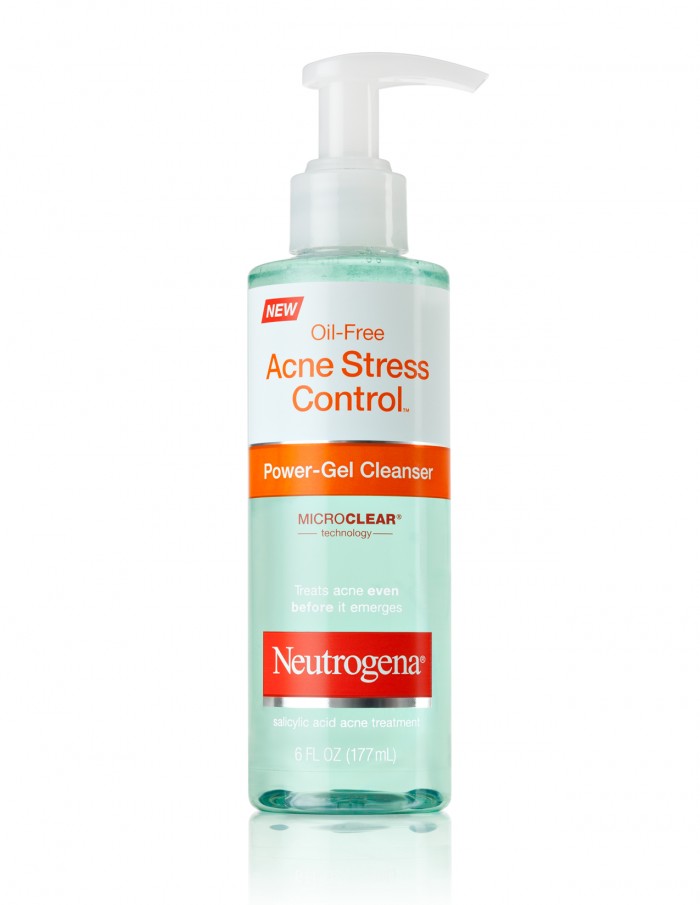 You know that I have a thing for foaming cleansers because of the oily skin that I have, so lately I've been using the Neutrogena Oil-Free Acne Stress Control Cleanser.
The cleanser claims to reduce acne because of the salicylic acid in the product, but let me tell you that the ingredient just doesn't sit on your face long enough for it to really be useful in reducing acne.
That in itself isn't enough to not use this cleanser.  It is rather good because it washes totally clean, but what I don't like is how much it stings when it gets in my eyes and that means that I can't use it to remove makeup.  It's wonderful on the Clairsonic though and I can't wash eye makeup off with that either, so they go well together.
So should you get it?  Maybe as a backup cleanser, but I think that there are better ones out there.