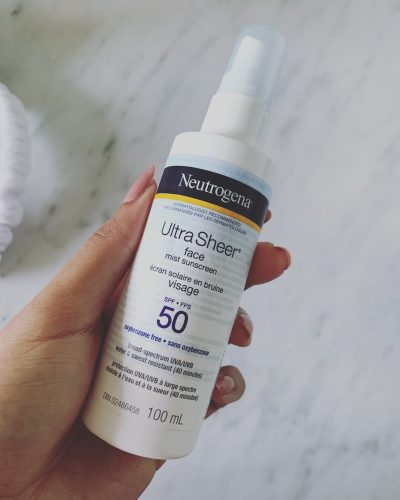 The problem with any spray sunscreens is that you don't know what kind of coverage you're really getting because it's hard to see where and how much you're spraying.  That's definitely what I experienced with Neutrogena's Ultra Sheer Face Mist Sunscreen in SPF 50.
Now, actually, I do love the formula.  It's clear, light and you can spray it all over your chest and neck without worrying that it's going to leave whitish marks on your clothes.
It's also oil-free and super easy to use.  You don't get your hands dirty. Also, this is not a continuous spray, so it goes on just where you choose to spritz it.
I apply it after doing my skincare routine and call it a day.
Available online for $14.98.