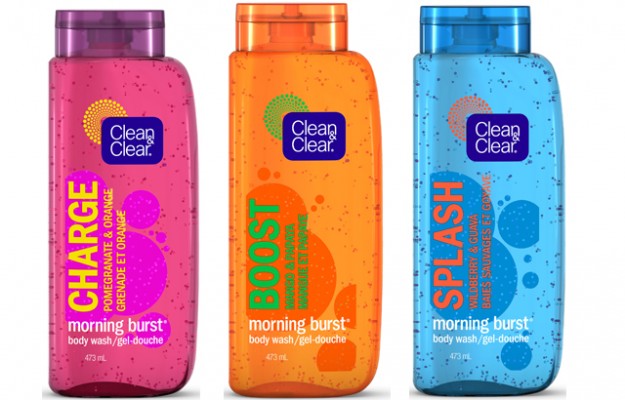 I'm loving the newest from Clean & Clear.  Body washes that come in strong scents and are great ways to start your day.  The body washes have lots of lather and come in gigantic bottles.
The three scents are:
Charge – Pomegranate and Orange
Splash – Mango and Papaya
Splash – Wildberry and Guava.
The Mango Papaya is my favourite.  Pick these up at your grocery stores and pharmacies for $5.99-$6.99