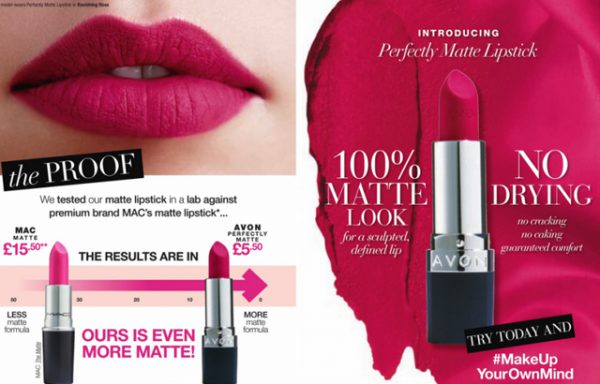 I know that there's a saying that says that you should wear the makeup and not let the makeup wear you – basically that means that makeup shouldn't always look like makeup, but should look like it suits you.  But I've been wearing a lipstick that has such a fresh and vibrant colour that I keep get compliments on it and people keep asking me what lipstick I'm wearing – and it's Avon's Perfectly Matte Lipstick in Ravishing Rose, a super bright reddish pink that makes your skin look better because it looks so good.
Avon says that their Perfectly Matte Lipstick is more matte than MAC's and having tried both of them, I don't know about that.  What I do know is that although this lipstick looks super matte, it's creamy to apply and goes on so smoothly.  That means that it doesn't last that long either – but the colour looks so beautiful and so easy to apply for a matte lipstick that reapplication is no big deal.
Oh, and I wore it in this video so if you want to see it IRL, check it out.
Available through Avon for $5.99.