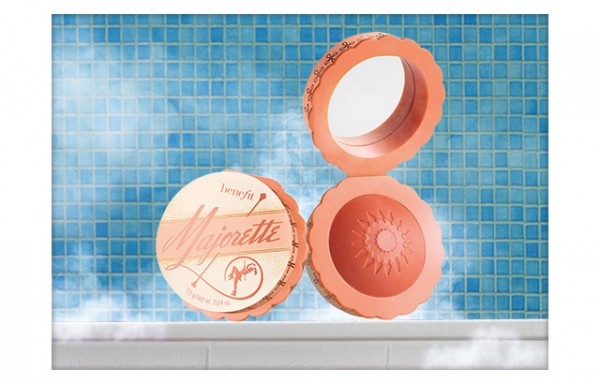 A cream blush?  That's a new one from Benefit, and to tell you the truth, I was not prepared to add this into the rotation since I wear this powder foundation these days and creams generally don't go great together.
But this is a cream to powder formula and it couldn't be better.  It actually blends easily into powder foundation and works well on bare skin too.
This blush lasts the whole day on my oily skin and that's a first.
The peachy colour is a perfect touch of brightness and the colour goes really well with the bronze of a contour colour as well.  As far as I can remember, Benefit has come out with some really shimmery powder blushes, but this one is completely matte.  That's a particular bonus if you want your makeup to look somewhat natural, and especially great if you have oily skin and don't want to look more glowy than you actually are.
Benefit calls this a flush booster and recommends that you wear it under your favourite powder blush – pairing it with a powder blush will definitely give it more staying power and add some depth.  I wear it on its own and it's great.
$36.