It's for sure lip balm weather right now, and this @BenefitCanada lip balm is one of my favourite balms with a tint.  I use the Benebalm on my lips – the red colour isn't too much and looks pretty.  Lollibalm is my second favourite but I do find the mauve to wash my lips out a bit.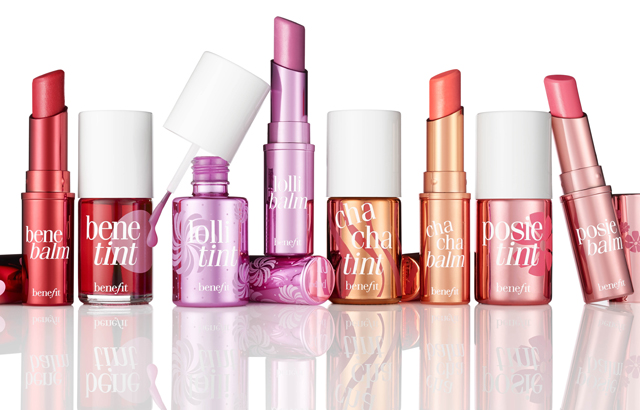 Very emollient and with just a hint of tint, Benefit's new Tinted Lip Balms come in colours coordinating with their tints. There's Benebalm, Posiebalm, ChaChabalm, and Lollibalm. All the colours are sheer enough to work with your own natural lip colour and you can layer a lip stain underneath if you want more pigment.
The formula includes Mango Butter and Sodium Hyaluronate.  The Sodium Hyaluronate can hold up to 1000 times its weight in water, which makes it great for dehyrated lips.  The Mango Butter seals it in and prevents lips from becoming more dry.
Pick these up online for $24.  Also available at Shoppers Drug Mart.