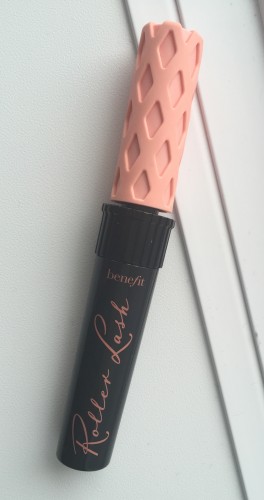 You have to love a mascara with packaging as cute as this one. Benefit's new Roller Lash mascara is aptly named because it promises to give lashes a lash curler type effect while adding volume and length.
I'm not big on using a lash curler, and I wasn't too sure how much Benefit's claims would be true, but actually this mascara did provide quite a nice uplifting hold to my lashes even though I did nothing special to really apply the mascara – all I did was apply copious amounts like I do with all my mascara.
My lashes look amazing, there's no smudging at all with this mascara, unlike They're Real which tends to stray on to my lid by lunch time. The only weird thing I noticed is that my lashes are a little tacky to the touch – that could be because of all the mascara I've applied, but it doesn't happen with any other mascara, so I thought it was a little strange. Regardless, it's not something that I notice during the day and I like this mascara enough to keep using it and applying it.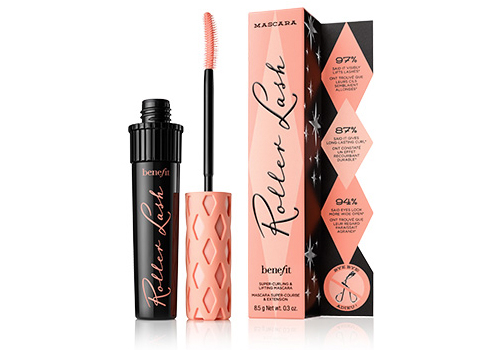 I especially like the wand which is the kind that has a spiky comb – it makes it easy to separate lashes, and not apply the mascara on to your eyelid.
The mascara is on counters and is $33.