I'm always looking to simplify and I love products that do more than one thing. They're what I travel with and what I keep on me at all times.
If you're like me then you'll love Mèreadesso, just like I do. Available at Mereadesso.com and at Nordstrom, these are products that are simple to use and include minerals, vitamins, and extracts that help take care of skin instead of just moisturize it.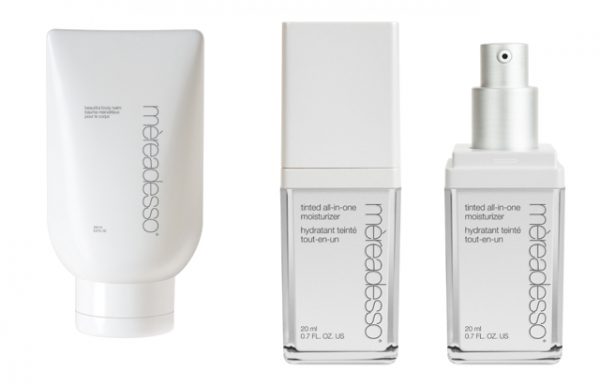 I'm loving the Mèreadesso Beautiful Body Balm ($54) because it's made with grape seed oil which gives this moisturizer a smooth, silky finish instead of a greasy one. It has a fresh and light citrus scent that makes this awesome to use in the morning.
I'm also loving the Mèreadesso Tinted All-In-One moisturizer ($48). It's super moisturizing and perfect for parched skin. You can apply it with your fingertips so it's great for use on the go.
What are your fall skincare staples this year?